Member of the Best Attorneys of America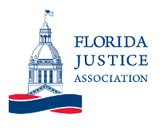 Member of the Florida Justice Association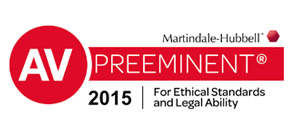 Top Rated by AV Preeminent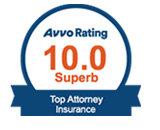 Superb Rated by Avvo

Top Rated by Super Lawyers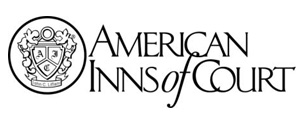 American Inns of Court
Wind Damage
With hurricanes and tornadoes being frequent occurrences throughout the state, damage from windstorms represent a very common type of property insurance claims in Florida. State law actually requires insurers to provide windstorm coverage in residential insurance policies.
Destructive winds can cause very severe damage, possibly ripping off roofing, breaking windows or doors, or knocking down trees and sending them into homes. Insurance companies routinely seek to minimize these claims, and they will also use any failure to follow policy conditions as reason to deny claims.
Lawyer for Wind Damage Insurance Issues in Orlando, FL
If you need assistance with an insurance claim relating to windstorm damage in Orange County, you can help ensure your compliance with the requirements of your policy by retaining legal counsel. The Germain Law Group is experienced in handling all types of wind damage claims.
Orlando insurance law attorney Michael Germain represents clients throughout Central Florida, including communities in Okeechobee County, Indian River County, St. Lucie County, and Volusia County. Call (813) 835-8888 right now to receive a free, no-obligation consultation that will let our lawyer review your case.
Overview of Wind Damage Insurance in Orange County
---
Windstorm Insurance Policies in Florida
Florida Statute § 627.712 requires all insurers issuing residential property insurance policy to provide windstorm coverage. This coverage can be excluded if the policyholder personally writes and provides the following statement in his or her own handwriting with his or her signature to the insurance company:
"I do not want the insurance on my (home/mobile home/condominium unit) to pay for damage from windstorms. I will pay those costs. My insurance will not."
Most residential property insurance policies require deductibles to be paid on the total windstorm damage before the insurer provides any benefits. These deductibles may be flat dollar amounts or a percentage of the insurance coverage, and deductibles are traditionally higher for homes or buildings with higher property values.
---
Filing an Orlando Wind Damage Claim
Most insurance policies outline specific duties after losses that policyholders must comply with in order to file a claim. It is critical to contact an attorney as soon as your property has suffered windstorm damage in order to make sure that you do not do anything that jeopardizes your claim.
Policyholders will want to be sure to document all of the damage their property sustained and all expenses associated with the damage that they pay out of pocket. Insurers could dispute the extent of damage or the costs paid, so any photographs or receipts can be very valuable later on.
It is also important to have legal representation as soon as possible because the statute of limitations for disputes relating to wind damage claims begins running on the date of the loss—even though you may not become aware of an insurance company's breach of the insurance contract until much later. The passage of Senate Bill 408 (SB 408) in May 2011 reduced the statute of limitations for windstorm claims to three years.
---
Denial of Orange County Windstorm Insurance Claims
Wind damage claims can involve several thousands of dollars, which gives insurance companies financial incentive to find reasons to deny these claims. Any failure by policyholders to pay premiums, comply with the conditions of their policies, or disclose required information can lead to a claim being denied.
In some cases, insurers may simply claim that a type of damage was specifically excluded in the policy. When an insurance company denies a claim, it is required to provide a reason for its decision and must identify the area of the policy that explains why the claim was denied.
If an insurer does not deny a policy, it may still offer a settlement that does not fully compensate the policyholder. It is important to understand that you do not have to accept an offer that you feel does not fully reimburse you for the true costs of the damage.
An insurance lawyer can negotiate to make sure that you receive the settlement you deserve. If an insurance company is unwilling to provide a satisfactory settlement, your attorney can take the insurer to court.
---
Florida Wind Damage Resources
Windstorm Insurance Network (WIND) — WIND is a member association that allows "both defense and policyholder professionals to connect, learn and engage on important property/windstorm insurance claims issues." On this website, you can learn more about the organization, its bylaws, and its credential programs. You can also find recent news and information about upcoming events.
Frequently Asked Questions (FAQs): Hurricanes, Typhoons, and Tropical Cyclones — The Atlantic Oceanographic and Meteorological Laboratory (AOML) is Florida-based federal research laboratory that is part of the National Oceanic and Atmospheric Administration's (NOAA) Office of Oceanic and Atmospheric Research (OAR). You can find answers to several FAQs on this section of the AOML website, including the difference between tropical disturbances, tropical depressions, and tropical storms. Section D of this FAQ page specifically deals with tropical cyclone winds and energy.
---
The Germain Law Group | Windstorm Insurance Lawyer in Orlando, Florida
Did your insurance company deny your wind damage claim or offer you a lackluster settlement? It is in your best interest to contact the Germain Law Group as soon as possible to explore your legal options.
Michael Germain is a skilled insurance law attorney in Orlando who represents clients throughout Orange County and surrounding areas in Osceola County, Brevard County, Seminole County, and Lake County. You can have your case reviewed during a completely free initial consultation as soon as you call (813) 835-8888 or fill out an online contact form today.
---
Meet Our Attorney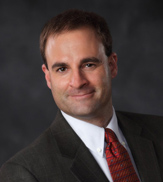 Michael B. Germain
Michael B. Germain is the founder of the Germain Law Group. For over a decade, Michael has been involved in litigating insurance claims and complex commercial matters.
Read More