Member of the Best Attorneys of America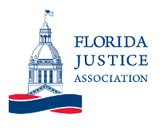 Member of the Florida Justice Association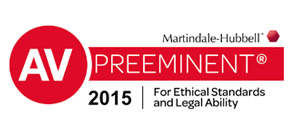 Top Rated by AV Preeminent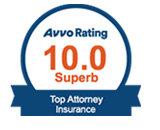 Superb Rated by Avvo

Top Rated by Super Lawyers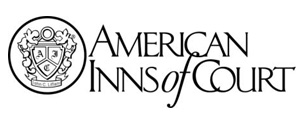 American Inns of Court
What is a Fiduciary?
"What is a fiduciary?" According to Black's Law Dictionary (10th Edition) a fiduciary as defined as "someone who is required to act for the benefit of another on all matters within the scope of their relationship; one who owes another the duties of good faith, loyalty, due care, and disclosure," or " someone who must exercise a high standard of care in managing another's money or property."
A fiduciary relationship may be express, created by statute, or implied. Certain interactions between parties are such that they benefit from this trusted relationship, without which, many common everyday transactions, such as banking, would not occur.
Attorney for Breaches of Fiduciary Duty in Orlando, Florida
In Florida, when a person or entity breaches their fiduciary duty, a lawsuit may arise. Any damages that occur from the breach may be recoverable by the party who was damaged. If you or someone you know has been damaged by a breach of fiduciary duty or has breached such a duty in Orlando or in the surrounding cities of Sanford, Titusville, Bartow, Kissimmee, Tavares, or Deland, call attorney Michael Germain.
Michael Germain is an experienced civil litigator who has handled breach of duty, among other cases, for years. He is a zealous advocate and will fight for your right to damages in Orange County and in other counties like Brevard County, Seminole County, Osceola County, Polk County, Lake County, and Volusia County.
Call (813) 835-8888 now to speak one-on-one with Michael Germain about your breach of duty case.
Fiduciary Relationships in Florida
Fiduciary relationships exist in many interactions and dealings between persons and entities in Florida. Some of the most common relationships include:
lawyer-client
doctor-patient
trustee-beneficiary
principal-agent
Other relationships, where a fiduciary duty may exist, are not obvious or easy to spot. Moreover, a fiduciary relationship can arise based on the interactions between the parties. A fiduciary may arise either expressly (by contract) or impliedly.
An implied fiduciary relationship may arise when one party relies on another to act on that party's behalf and to look out for its best interest. Implied fiduciary relationships require proper factual allegations of dependency by the party and an undertaking by the other side to advise, counsel, protect, or benefit the dependent party.
Duties Owed by a Fiduciary
The kind of fiduciary relationship between the parties will determine the kinds of duties owed by the parties. Some of the most duties owed in fiduciary relationships include:
the duty of care
the duty of loyalty
the duty of good faith
the duty of prudence
the duty of confidentiality
the duty of disclosure
The importance of these duties tells a lot about the sensitivity of fiduciary relationships in Florida. Much of what takes place between the parties in a fiduciary relationship involves sensitive information and dealings.
How to Prove the Existence of a Fiduciary Relationship in Florida
To recover from a breach of a fiduciary relationship under Florida law, the claimant must show the following:
that a fiduciary relationship exists, creating a duty;
the other party breached a duty; and
the claimant was damaged due to the other party's breach.
Additional Resources
Fiduciary Duty – Visit the Florida Bar website, the official website of the Florida Bar to find an article in the Florida Bar Journal on fiduciary relationships, duties, and how these relationships arise and are carried out.
Fla. Stat. § 673.3071 –Visit Online Sunshine the Official Website of the Florida Legislature for the full legislative statute on breaching a fiduciary duty in the Florida Uniform Commercial Code regarding Negotiable Instruments.
Find an Attorney for Breaching Fiduciary Duty in Orange County, FL
When a party to a fiduciary relationship breaches a fiduciary duty, it usually causes some financial or punitive damage. If you or someone you know has been damaged by another party's breach, or have, themselves, breached a fiduciary duty in Orlando or in the surrounding cities of Sanford, Titusville, Tavares, Kissimmee, Bartow, or Deland, then call attorney Michael Germain.
Michael Germain is a skilled negotiator and has practiced civil litigation throughout the Florida counties in areas such as Seminole County, Osceola County, Brevard County, Polk County, Lake County, and Volusia County, Florida.
Call (813) 835-8888 for more information about how to recover damages from a breach of fiduciary duty in Florida.
Meet Our Attorney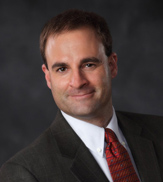 Michael B. Germain
Michael B. Germain is the founder of the Germain Law Group. For over a decade, Michael has been involved in litigating insurance claims and complex commercial matters.
Read More