Member of the Best Attorneys of America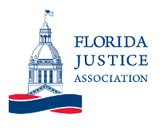 Member of the Florida Justice Association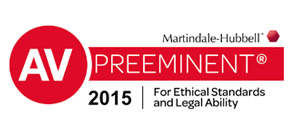 Top Rated by AV Preeminent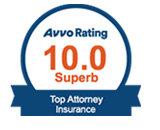 Superb Rated by Avvo

Top Rated by Super Lawyers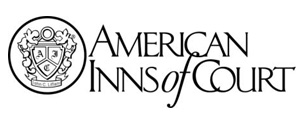 American Inns of Court
›
›
Homeowners Liability Insurance
Homeowners Liability Insurance
People generally take out homeowners insurance policies for protection in the event that something happens to their property. These policies also provide protection in the event that other people are injured on the property of policyholders.
Generally, homeowners insurance policies provide a standard amount of liability coverage (typically about $100,000), but property owners can pay for additional coverage with greater limits. When a homeowner files a liability claim, an insurance company could try deny coverage.
Lawyer for Homeowners Liability Insurance Issues in Orlando, Florida
Has your insurer refused to cover your recent homeowners liability claim? You will to contact the Germain Law Group as soon as possible to explore all of your legal options.
Orlando insurance law attorney Michael Germain helps clients all over Orange County and surrounding areas in St. Lucie County, Volusia County, Okeechobee County, and Indian River County. You can have him review your case and answer all of your questions as soon as you call (813) 835-8888 to schedule a free, no-obligation consultation.
---
Orange County Homeowners Liability Information Center
---
What Homeowners Liability Insurance Covers in Florida
When a person is injured on a homeowner's property, the homeowner will not necessarily face criminal charges. The injured party, however, may be able to file a tort claim against the homeowner for negligence. A tort is civil wrong—usually involving negligence—that caused physical or financial harm to the victim.
When a homeowner is the subject of a tort claim, the liability insurance on their homeowners policy should provide coverage for legal defense as well as any judgment against or settlement with the homeowner. Homeowners liability coverage typically covers all members of the family that live within the home.
Some of the types of incidents that may lead to homeowners liability claims include, but are not limited to:
Dog attacks;
Food poisoning;
Homeowner's children damaging a neighbor's property;
Homeowner's tree or other property falling and damaging a neighbor's property;
Slip and fall accidents; or
Swimming pool drownings.
---
Denial of Orlando Homeowners Liability Claims
Insurance companies have a vested interest in minimizing or even denying liability claims. In order to save money, an insurer will use any possible exclusion as a reason to decline providing coverage for a homeowner's liability issue.
Homeowners may have their claims denied if they allegedly failed to pay their premiums or if the insurance company believes that a policyholder's failure to properly maintain their residence directly caused an accident. When an insurer denies a claim, it is required to explain the basis for the denial in a letter to the policyholder that also identifies the section of the policy that contains the reason for the denying coverage.
When a homeowners liability claim involves a tort, many insurance companies will refuse to cover intentional torts. An intentional tort is harm caused by the knowing actions of a homeowner, such as claims of assault, battery, or false imprisonment.
Homeowners should seek the help of experienced lawyers as soon as they believe they will need to utilize their liability coverage.
---
Florida Homeowners Liability Resources
Centers for Disease Control and Prevention (CDC) | Home and Recreational Safety — The CDC is a federal agency that researches and provides information on environmental health and injury prevention, in addition to many other safety measures. On this section of the CDC website, you can find prevention tips to reduce the likelihood of falls for children and older adults. You can also find tips to prevent unintentional poisonings, which often involve drugs or medicines in the home.
Dog Bite Liability | Insurance Information Institute (III) — The III provides definitive insurance information to help improve public understanding of insurance. According to III, dog bites and other dog-related injuries accounted for more than one-third of all homeowners insurance liability claim dollars paid out in 2014. On this section of the III website, you can view the number of dog bite claims nationwide since 2003 as well as some of the steps insurers are taking to limit their exposure to such losses.
---
The Germain Law Group | Homeowners Liability Insurance Lawyer in Orlando, FL
If your insurance company has denied your recent Orange County homeowners liability claim, it is in your best interest to immediately seek legal representation. The Germain Law Group is experienced in handling complex property insurance claims.
Michael Germain is an insurance law attorney in Orlando who helps people throughout Central Florida, including Seminole County, Brevard County, Lake County, and Osceola County. He help you understand all of your legal options as soon as you call (813) 835-8888 or complete an online contact form to take advantage of a free initial consultation.
---
Meet Our Attorney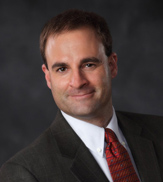 Michael B. Germain
Michael B. Germain is the founder of the Germain Law Group. For over a decade, Michael has been involved in litigating insurance claims and complex commercial matters.
Read More