Member of the Best Attorneys of America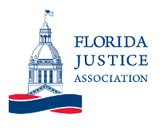 Member of the Florida Justice Association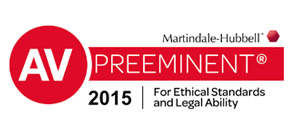 Top Rated by AV Preeminent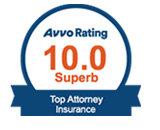 Superb Rated by Avvo

Top Rated by Super Lawyers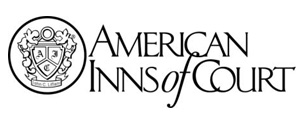 American Inns of Court
›
›
Competing Beneficiaries
Competing Beneficiaries
Life insurance policies are designed to financially protect loved ones in the event of an unexpected death. When the breadwinner of a family suddenly dies, life insurance can provide the monetary proceeds necessary to support a spouse and/or children who would otherwise struggle to pay bills without the income they had relied on.
While beneficiaries of life insurance policies are typically named and prioritized within the insurance contracts, disputes can occasionally arise when beneficiaries were changed or the policyholder underwent some kind of life change such as divorce, remarriage, or child birth. Contesting the beneficiaries of life insurance policies can be a very difficult process that insurance companies usually allow courts to handle.
Lawyer for Competing Life Insurance Beneficiaries in Orlando, Florida
If you believe that you may have a competing claim to a loved one's life insurance proceeds, you will want to seek legal representation as soon as possible. The Germain Law Group handles various life insurance claims and can help you determine the best possible recourse for pursuing your claim.
Orlando insurance law attorney Michael Germain represents clients in the greater Orange County area as well as surrounding communities in Indian River County, St. Lucie County, Okeechobee County, and Volusia County. You can receive a complete evaluation of your case as soon as you call (813) 835-8888 to schedule a free, no-obligation consultation.
Orange County Competing Life Insurance Beneficiaries Information Center
---
Common Life Insurance Beneficiary Disputes in Florida
When there are competing claimants to life insurance proceeds, insurance companies will frequently file interpleader actions and deposit the full policy benefits in courts. Interpleader is a civil procedure in which the party that legally holds the property of another party and is uncertain whom the party should be transferred to removes itself from the dispute by depositing the property with the court and having the competing parties litigate their claims in that court.
A few of the most common reasons insurers file interpleader actions for Florida life insurance cases include, but are not limited to:
Beneficiary was changed shortly before death;
Disputes among children entitled to life insurance policies under court order;
Disputes between the surviving spouses and ex-spouses of policyholders;
Murder-suicides involving beneficiaries;
No beneficiary was designated;
Percentage allocation errors;
Policyholder and beneficiary died simultaneously;
Policyholder expressed intent to change the beneficiary and completed paperwork, but failed to submit necessary forms before death;
Policyholder failed to comply with insurer's rules about changing beneficiaries;
Policyholder was murdered and beneficiary may be person of interest;
If an insurance company has informed you that there is a competing claimant for your loved one's life insurance proceeds, it is in your best interest to immediately retain legal counsel. A life insurance lawyer could be able to force the competing claimant to settle before going to court, and you will most certainly want to have an attorney if your case has to go through mandatory arbitration.
---
Automatic Post-Divorce Nullification for Orlando Life Insurance Policies
In 2012, Florida enacted a bill that created Florida Statute § 732.703. Other statutes already automatically took divorced spouses out of each other's wills and revocable trusts, but the new statute established that any "designation made by or on behalf of the decedent providing for the payment or transfer at death of an interest in an asset to or for the benefit of the decedent's former spouse is void as of the time the decedent's marriage was judicially dissolved or declared invalid by court order prior to the decedent's death, if the designation was made prior to the dissolution or court order."
Life insurance policies were one of the beneficiary-designated non-probate assets subject to this new law. Under this law, the proceeds now go to the named alternate beneficiaries if a policyholder never modified his or her contract. If no alternate beneficiaries are named, the proceeds instead go to heirs as though the former spouse died before the policyholder.
It is important to understand that the statute establishes that the payor (the insurance company) is not liable for making any payment on account of, or transferring any interest in, such assets to any beneficiary. This means that if an ex-spouse who is not entitled to life insurance benefits collects proceeds before another beneficiary attempts to claim them, those beneficiaries would then have to file lawsuits against the former spouse—not the insurance company—for the improper payout.
---
Florida Resources for Competing Life Insurance Beneficiaries
Cooper v. Muccitelli — Thomas Pasquino married Karin Muccitelli in 1984 and, during the course of the marriage, bought two life insurance policies—one from Academy Life Insurance Company and one from Serviceman's Group Life Insurance. Pasquino named Muccitelli the primary beneficiary on both policies, but named his sister, Sandra Cooper, the secondary beneficiary on the Academy policy without naming a secondary beneficiary on the Serviceman's policy. The couple divorced in July 1992 and their separation agreement mutually released each party from all claims of the other, although is did not mention the insurance policies. In December 1992, Pasquino changed the primary beneficiary on the Serviceman's policy to his step-daughter by Muccitelli, his two children from a prior marriage, and his parents, but he left the Academy policy unchanged. After Pasquino committed suicide in January 1993, Muccitelli and Cooper both filed for the proceeds of the Academy policy. Academy filed an interpleader naming Muccitelli and Cooper as defendants, and a trial court granted Muccitelli's motion for summary judgment. On October 10, 1996, the Supreme Court of Florida determined that Pasquino did not take any steps to change the beneficiary on the life insurance policy prior to his death and, therefore, Muccitelli remained as the beneficiary. The Court's opinion stated:
The analysis urged by Sandra, i.e., that the general language in the separation agreement trumps the specific language in the policy, would place Academy in an impossible position the carrier could never be certain whom to pay in such a situation without going to court, in spite of what the policy said or how clearly it was worded.
When Heirs Collide — In September 2014, the Wall Street Journal published this article examining disputes that typically arise between estates following a loved one's death. The article provides some tips people should keep in mind when devising estate plans. It discusses some of the ways to avoid disputes, offers some alternative approaches that help minimize fights, and points out the importance in choosing executors.
---
The Germain Law Group | Competing Life Insurance Beneficiaries Lawyer in Orlando, FL
Has an insurance company informed you that there is another party attempting to claim life insurance benefits you feel you are entitled to? The Germain Law Group works to help beneficiaries all over Orange County with life insurance disputes.
Michael Germain is an insurance law attorney in Orlando who represents clients in Brevard County, Seminole County, Lake County, and Osceola County. He can review the circumstances of your situation and determine the most efficient way to achieve the best possible outcome when you call (813) 835-8888 or complete an online contact form to take advantage of a free consultation.
---
Meet Our Attorney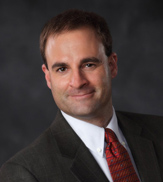 Michael B. Germain
Michael B. Germain is the founder of the Germain Law Group. For over a decade, Michael has been involved in litigating insurance claims and complex commercial matters.
Read More