Member of the Best Attorneys of America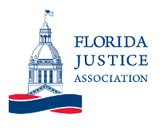 Member of the Florida Justice Association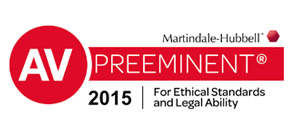 Top Rated by AV Preeminent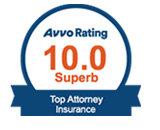 Superb Rated by Avvo

Top Rated by Super Lawyers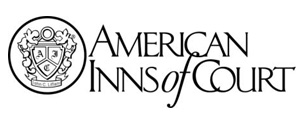 American Inns of Court
Property Insurance
Several types of property insurance coverage exist for many different types of belongings, but each kind of property insurance is intended to do the same thing: Cover the costs of any damage to the insured items. Policyholders (frequently referred to as insureds) pay their regular premiums in exchange for this coverage and may also agree to pay deductibles to insure more valuable forms of property.
The insurance companies that agree to provide coverage for people's property occasionally fail to fulfill their end of this deal. When an insurer denies a claim, delays payments, or undervalues the policyholder's loss, it can be an extremely frustrating situation that leaves many people confused as to what options they might have.
Lawyer for Property Insurance Claims in Orlando, FL
If your property insurance claim has been denied, is being delayed, or your insurer has offered you a settlement that does not fully cover your losses, it is in your best interest to seek legal representation. The Germain Law Group is experienced in handling all types of property insurance claims.
Michael Germain is a skilled insurance law attorney in Orlando serving the greater Orange County area including several surrounding Central Florida communities in Brevard County, Indian River County, Lake County, and Okeechobee County. He can review your claim and help you understand your legal options as soon as you call (813) 835-8888 to schedule a free, no-obligation consultation.
Orange County Property Insurance Information Center
---
Types of Property Insurance Coverage in Florida
Under Florida Statute § 624.604, property insurance is defined as insurance on real or personal property of every kind and of every interest therein, whether it is on land, water, or in the air. The insurance protects against loss or damage from any and all hazards or causes as well as consequential losses from loss or damage.
Certain policies may contain specific exclusions for which the insurer will not provide coverage. Any exclusions generally must be plainly stated within an insurance policy.
Some of the most common types of property insurance in Florida include:
Cargo Damage/Loss (Inland Marine);
Collision Coverage;
Commercial Property Damage;
Comprehensive Automobile Coverage;
Condo Associations;
Condominiums;
Construction Defect;
Examinations Under Oath;
Motor Truck Cargo;
Rental Income Loss;
Rescission; and
Title Insurance.
---
Orlando Property Damage Claims
Most policyholders file insurance claims after their property has been damaged. The causes may be third parties, natural disasters, or other events occasionally referred to as "acts of God."
The extent of the harm in these cases can vary, but property is oftentimes damaged to the point of being unusable or uninhabitable. The costs to repair or replace insured property can frequently be several thousands of dollars that policyholders would otherwise be unable to pay out of pocket.
A few of the most frequent kinds of property damage claims include, but are not limited to:
Boat Theft;
Crop Damage;
Damage from Falling Objects;
Damage from Weight of Rain;
Damage from HVAC;
Fire Damage;
Foundation Damage;
Hurricane Damage;
Lightning Damage;
Pipe Bursts;
Roof Damage;
Sinkhole Damage;
Smoke Damage;
Termite Damage;
Theft Loss;
Tenant-caused Damage;
Tornado Damage;
Vandalism Damage;
Water Damage; or
---
Property Insurance Issues in Orange County
When a policyholder's insured property has been damaged, insurers are expected to honor the agreements under which the property was insured. Insurance companies, however, are in business to make money and need to minimize what they pay out for claims in order to maximize their profit margins.
Denials are obviously the most favorable outcomes for insurers because they allow the companies to reject claims without having to pay a dime. Insurance companies may deny claims if policyholders failed to pay their premiums, the property or cause of damage involved was subject to exclusion, or if an investigation determines the damage somehow resulted from the negligence of the policyholder.
When a claim cannot be denied, an insurer may delay resolving the issue. Insurance companies can fail to return phone calls, require excessive amounts of additional documentation, or conduct very lengthy investigations.
The settlements that insurers do finally offer can often be much less than what policyholders expected or are entitled to. It is important to understand that offers are exactly that: Offers. Policyholders are not obligated to accept them, but insurance companies often use the delays and other forms of pressure to get people to accept the settlements out of desperation.
Policyholders can benefit by retaining legal counsel as soon as they know they will have to file property insurance claims. A lawyer will know how to negotiate a fair settlement, and an attorney can take the insurance company to court if it wrongfully refuses to provide benefits. Our website has answers to some of the most frequently asked questions about property insurance claims.
---
Florida Property Insurance Resources
Florida Office of Insurance Regulation — The Office of Insurance Regulation enforces statutes related to the insurance business and regulates the insurance industry in Florida. It carefully monitors statewide industry markets. On this website, you can learn more about various types of property insurance, determine whether insurance companies are licensed, and file complaints.
National Association of Insurance Commissioners (NAIC) — The NAIC is the United States standard-setting and regulatory support organization created and governed by the chief insurance regulators from the 50 states, the District of Columbia, and five U.S. territories. State insurance regulators establish standards and best practices, conduct peer review, and coordinate their regulatory oversight through the NAIC. On this website, you can find recent news releases, download various publications, and learn more about NAIC committees.
---
The Germain Law Group | Property Insurance Lawyer in Orlando, Florida
Has your insurance company denied your property insurance claim or offered you a settlement that does not cover your losses? Your insurer may be acting in bad faith and you should contact the Germain Law Group for help achieving the most favorable outcome to your claim.
Orlando insurance law attorney Michael Germain represents clients in and around Orange County, including parts of Osceola County, Seminole County, St. Lucie County, and Volusia County. Call (813) 835-8888 or complete an online contact form right now to take advantage of a free consultation that will let our lawyer evaluate your case.
---
Meet Our Attorney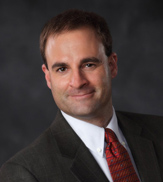 Michael B. Germain
Michael B. Germain is the founder of the Germain Law Group. For over a decade, Michael has been involved in litigating insurance claims and complex commercial matters.
Read More