Member of the Best Attorneys of America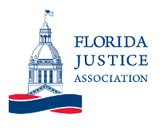 Member of the Florida Justice Association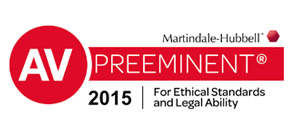 Top Rated by AV Preeminent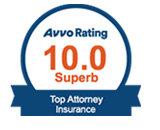 Superb Rated by Avvo

Top Rated by Super Lawyers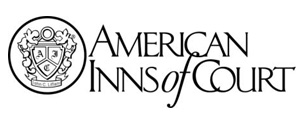 American Inns of Court
Debris Removal
Following a flood, hurricane, or other disaster, homeowners expect the costs of repairing or rebuilding their property to be covered by their insurance policies. Before any construction or repairs can begin, however, the property owner must first clean up the mess.
Property owners can be responsible for clearing debris from their premises, even when their insurance policies cover the specific perils that caused the damage. Many insurance policies include coverage for debris removal, but property owners may have to pay expenses that can be tens of thousands of dollars out of pocket if the removal costs exceed the limits a policy.
Lawyer for Debris Removal Insurance Disputes in Orlando, FL
If you need assistance filing a debris removal claim or your insurance company has refused to compensate you for the costs of having debris removed from your property, you will want to retain legal counsel as soon as possible. The Germain Law Group assists clients with these kinds of property insurance issues and works to get the best possible outcomes.
Michael Germain is an insurance law attorney in Orlando serving all of Orange County as well as communities in St. Lucie County, Okeechobee County, Volusia County, and Indian River County. Call (813) 835-8888 to schedule a free consultation that will let out lawyer review your case and see how he can help.
Overview of Debris Removal Options in Orange County
---
What Debris Removal Coverage is in Florida
When property insurance covers a named peril, it does not always cover the cost of removing debris associated with the emergency. Depending on the type of structure and environmental hazards—such as asbestos, chemicals, or hazardous waste—involved, debris removal expenses can be staggering.
Debris removal is commonly an additional form of property insurance coverage. This insurance option is usually a percentage of the property insurance policy limits.
If property is damaged as the result of a natural disaster that impacted other homes or buildings in the area, government agencies may assist in removing the debris. When property damage is an incident isolated solely to the owner's property, then he or she could be responsible for paying all expenses out of pocket if the costs exceed the limits of his or her policy.
---
Orlando Debris Removal Coverage Issues
Following a disaster, the insurance company may send out a company to remove items for cleaning or salvage. The cost of cleaning or storing these items can be deducted from the policyholder's insurance benefits. Insurance companies may deem items that are actually damaged beyond repair to be salvageable.
In many other cases, insurance companies may simply fail to include the cost of debris removal in paying benefits. When an insurer does not cover expenses related to removing debris, policyholders who have debris removal coverage can be entitled to have these costs covered.
If an insurance company has failed to cover or you have had other disputes relating to your debris removal expenses, you will want to make sure that you have legal representation as soon as possible. An Orlando insurance law attorney can negotiate to help you get the benefits you are entitled to or take the insurer to court if it refuses to provide the coverage you deserve.
---
Florida Debris Removal Resources
Emergency Debris Removal | Orange County — Visit this website to learn more about Orange County's debris clean-up efforts following emergencies or disasters. You can find information relating to debris removal procedures in gated communities and sandbag pick-up locations. The website also explains where debris is removed from first and how county emergency crews prioritize their efforts.
Public Works Department
4200 South John Young Parkway
Orlando, FL 32839
(407) 836-3111
Debris Removal Standard Operating Procedures | Federal Emergency Management Agency (FEMA) — FEMA produced this manual on June 28, 2015, outlining Public Assistance (PA) Alternative Procedures Pilot Program for Debris Removal (Debris Pilot) - Standard Operating Procedures (SOP). You can learn more about the Accelerated Debris Removal – Increased Federal Cost Share (Sliding Scale), Straight-Time Force Account Labor, and Debris Management Plan procedures. FEMA has also published answers to frequently asked questions about the Debris Pilot program.
---
The Germain Law Group | Debris Removal Insurance Lawyer in Orlando, Florida
Are you trying to figure out how to get your insurance company to cover the costs of debris removal from your property following an emergency or natural disaster? The Germain Law Group can help you make sure that you get what you paid for with your premiums.
Orlando insurance law attorney Michael Germain helps clients throughout Orange County as well as nearby areas in Seminole County, Lake County, Osceola County, and Brevard County. You can receive a complete evaluation of your claim as soon as you call (813) 835-8888 or submit an online contact form to set up a free consultation.
---
Meet Our Attorney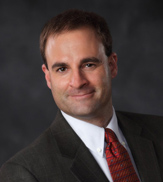 Michael B. Germain
Michael B. Germain is the founder of the Germain Law Group. For over a decade, Michael has been involved in litigating insurance claims and complex commercial matters.
Read More