Member of the Best Attorneys of America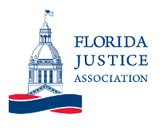 Member of the Florida Justice Association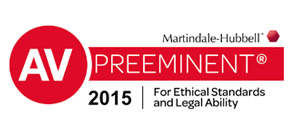 Top Rated by AV Preeminent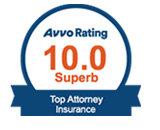 Superb Rated by Avvo

Top Rated by Super Lawyers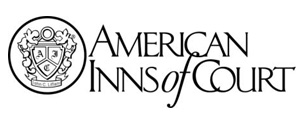 American Inns of Court
Roof Damage in Orlando Florida
Florida is home to some of the most beautiful beaches and coastal areas in the United States, but that comes with a price. Florida residents also experience very harsh weather, from severe hurricanes that cause strong winds, to floods, and even wildfires.
Because of these conditions, maintaining roofing insurance can be costly in Florida. Even after paying your monthly premiums and for the upkeep of your roof you may still end up fighting with your insurance company because of an underwritten or denied claim.
Find an Attorney for Roof Damage Insurance Claims in Orlando, Florida
After experiencing a bad storm that causes roof damage, you may find yourself fighting with your insurance company because they denied your claim. Talk with an experienced insurance liability attorney in Orlando, FL, who will thoroughly advocate for the claim.
Attorney Michael Germain takes cases relating to many kinds of property liability including roofing damage, flood damage, and fire damage in Orlando, and in the nearby cities of Titusville, Sanford, Kissimmee, Bartow, Tavares, and Deland.
Germain Law Group takes cases in Orange County and in the surrounding counties of Seminole County. Osceola County, Brevard, Polk, Lake, and Volusia.
Call (813) 835-8888 now for a consultation about roofing insurance or, if you are in a homeowners' association, how HOA insurance relates to a claim for damage to your roof.
Insurance Claims for Roof Damage in Orlando, FL
When you file an insurance claim for damage to your roof in Orlando, Florida, often times you will be denied, or your claim will be underpaid. When a homeowner files a claim for roof damage, the insurance company will request that the owner provides evidence of what caused the damage and the condition of the roof.
Maintenance or repair records should also be provided. Since insurance companies are required to provide a reason for their denial, they will almost always send out their own claims adjusters and roofing "consultants" to inspect your roof.
It is important that after any roofing damage in Orlando, FL, that you get a roof inspection, take pictures, and provide as much information as possible to support your claim
Types of Roof Damage in Orlando, Florida
When one thinks about the types of roof damage that could happen in Florida, they often think of damage caused by the weather. While it is true that the weather plays a large role in roof damage, there are specific kinds of roof damage that a policyholder should be aware of to ensure that there are no gaps in their insurance coverage. Common kinds of roof damage in Florida can be caused by the following:
tree damage
damage to flashing
damage to shakes
heat cracking
hail damage
fire damage
old age
Florida Building Code and Your Homeowner's Insurance
The Florida Building Code Section § 708.1.1 provides that, "not more than twenty-five percent (25%) of the total roof area or roof section of any existing building or structure shall be repaired, replaced, or recovered in any twelve-month period unless the entire roofing system or roof section conforms to the requirements of this code."
Section 708.1.1 can have interesting implications on what your homeowner's insurance company may be required to provide. If your roof sustained less than 25% damage, then your insurance provider may only be required to patch up your roof. If your roof sustains more than 25% damage, however, or if after initial repairs, the roof has more than 25% damage, then the insurance provider may have to replace the entire roof.
It is important that you contact an insurance lawyer in Orlando, about what homeowner's insurance covers regarding roof damage.
Kinds of Roof Insurance in Florida
Generally, roofs last approximately fifteen to twenty years and the hope is that the roof will last the entire time. When dealing with Florida weather, however, it will be important to make sure you get the kind of insurance that will be most valuable in an emergency. The typical kinds of insurance policies include:
Actual cash value (ACV) insurance is calculated based on how much it costs to replace a damaged roof minus depreciation. The ACV method will take into account previous damage and a roof's age.
Replacement Cost Value (RCV) is actually that –how much it costs to replace the roof. Unlike ACV, replacement cost does not include depreciation. Thus, the insured is entitled to a brand new roof.
Additional Resources
Fla. Stat. § 553.844 – Visit the website of the Florida Legislature to learn more about Florida's statute on windstorm loss mitigation and requirements for roofs and opening protections.
C.L.U.E (Comprehensive Loss Underwriting Report) – Visit Lexis Nexis to find out more about what types of data and analysis go into a CLUE report. Clue reports are based on a claims history database that insurance companies use to access customer claim's information when they are underwriting or rating an insurance policy.
Finding an Attorney for Roof Damage Liability in Orange County, Florida
When an insurance company denies your claim, it must provide you with specific reasons for denial. If you are an Orlando, Florida resident and you have had an insurance claim denied, then call an attorney who will fight to get you the best settlement.
Attorney Michael B. Germain has a history of aggressively battling insurance companies to protect the insured throughout Orlando and in the surrounding cities of Titusville, Kissimmee, Bartow, Sanford, Tavares, and Deland.
Germain Law Group takes cases in Orange County and in the surrounding counties of Seminole County, Osceola County, Osceola County, Lake County, Volusia County, and Brevard County, Florida
Call Germain Law Group at (813) 835-8888 for more information about how to fight insurance companies.
This article was last updated on Tuesday, February 22, 2017.
Meet Our Attorney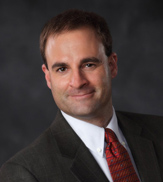 Michael B. Germain
Michael B. Germain is the founder of the Germain Law Group. For over a decade, Michael has been involved in litigating insurance claims and complex commercial matters.
Read More