Member of the Best Attorneys of America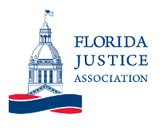 Member of the Florida Justice Association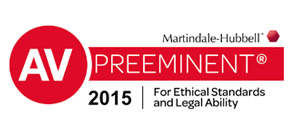 Top Rated by AV Preeminent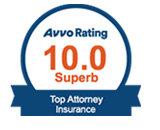 Superb Rated by Avvo

Top Rated by Super Lawyers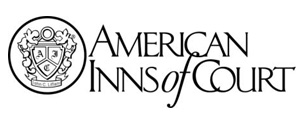 American Inns of Court
Termite Damage in Florida
Four basic termite groups terrorize Florida property owners. The groups are Drywood, Dampwood, Conehead, and Subterranean termites. Termite damage is considered one of the top concerns for homeowners aside from fire and hurricane damage, and individuals who are considering purchasing property in Florida should be aware that termite damage is not always covered by Florida property insurance policies.
According to the National Pest Management Association, termites cause more than $5 billion in damage in the U.S. each year. Termite damage, however, is almost never covered by homeowners or commercial property insurance policies. Even when it is covered, many insurance companies will deny the claims.
Attorney for Termite Damage in Orlando, Florida
Combating termite damage can cost thousands of dollars. If a property owner has purchased property that is, unfortunately, plagued with termites, property insurance should be able to cover that loss. If you or someone you know has been denied coverage for termite damage in Orlando, Florida, call attorney Michael B. Germain.
Insurance lawyer Michael Germain takes cases in the greater Orlando area and in the surrounding cities of Sanford, Titusville, Kissimmee, Bartow, Deland, and Tavares.
Michael Germain is a tireless advocate for the rights of policyholders and will fight for your best settlement.
Call (813) 835-8888 for a consultation about your case and how you can be reimbursed for termite damage.
Property Insurance for Termite Damage
Most major Florida insurance companies do not cover damage caused by pests and rodents. Since most insurance companies do not cover termite damage, this means that Florida property owners will have to pay out-of-pocket for any damage that termites may cause.
If your property insurance company does not specifically exclude termites, or pests and rodent, then it may be beneficial for you to contact an experienced Florida insurance attorney about whether your property can be covered.
Other Ways to Protect Your Florida Home from Termites
If your Florida property insurance policy does not cover termite damage, there are supplemental things that you could do to protect your home from damage. Ways to protect against termite damage in Orlando include:
yearly pest control inspections;
getting rid of wood or natural material made from wood from around your house; and
filling any cracks in your home or property.
What About the Pest Control Company?
If you maintain yearly pest control inspections with a Florida pest control company and you still get termites, you may have a civil lawsuit against the pest control company.
Whenever you contract with a company for services, it is important to understand what your entitlements are should the other party fail to meet their promise. If you have contracted termites after paying a pest control company for preventative measures, then call an attorney who may be able to help you find out what rights you have.
Additional Resources
Florida Pest Management Association - Visit the official website of the Florida Pest Management Association for more information one of Florida's largest associations that represent pest and lawn management professionals.
Drywood and Dampwood Termites – Visit the University of Florida website for more information on the major kinds of termites in Orlando, Florida, and for signs of termite infestation in Florida properties. Also, find more information about how to prevent termite damage.
Find and Attorney for Termite Damage in Orange County, Florida
Whether your property insurance policy covers termite damage or not, talking to an experienced insurance attorney in Orlando, or in any surrounding cities like Titusville, Kissimmee, Sanford, Bartow, Tavares, or Deland may help you get compensation for damages caused by termites.
Attorney Michael Germain is a skilled insurance liability lawyer who takes cases in Orange County, and in the surrounding counties of Osceola, Brevard, Seminole, Volusia, Polk, and Lake County, Florida.
Call (813) 835-8888 for a consultation now if you need a Florida, insurance attorney.
This article was last updated on Monday, February 27, 2017
Meet Our Attorney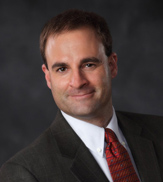 Michael B. Germain
Michael B. Germain is the founder of the Germain Law Group. For over a decade, Michael has been involved in litigating insurance claims and complex commercial matters.
Read More