Member of the Best Attorneys of America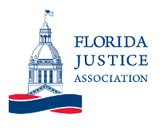 Member of the Florida Justice Association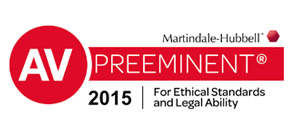 Top Rated by AV Preeminent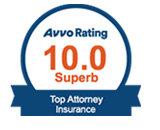 Superb Rated by Avvo

Top Rated by Super Lawyers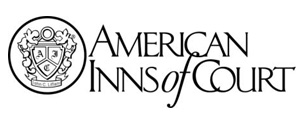 American Inns of Court
Automobile Insurance
Anybody in Florida who owns a motor vehicle is required to carry a minimum level of insurance for it. Following any type of crash in the Sunshine State, the insurance companies for both drivers will attempt to do pay as little as possible to resolve the claims of the people involved in the accident.
Automobile collisions are usually complicated simply because there can be two different stories as to how an accident occurred, but the situation can be worsened when insurers are reluctant to provide adequate compensation for victims. In some cases, a driver's own insurance company may use that motorist's preexisting injuries or claim his or her negligence negatively affected the value of a claim.
Lawyer for Automobile Insurance Issues in Orlando, FL
Is your insurance company or the insurer for another motorist refusing to give you the compensation you need and deserve following a car accident in Orange County? The Germain Law Group understands the frustrating nature of these claims and helps people get fair compensation.
Michael Germain is an auto insurance attorney in Orlando who represents clients in Osceola County, Seminole County, Volusia County, and St. Lucie County. He can review your case and answer your questions when you call (813) 835-8888 to schedule a free, no-obligation consultation.
Orange County Auto Insurance Information Center
---
Required Types of Car Insurance in Florida
Florida's Motor Vehicle No-Fault law (Florida Statutes §§ 627.730 - 627.7405) requires the owners of motor vehicles to have auto insurance. The minimum amounts of coverage that must be carried are $10,000 for each of the following:
Personal Injury Protection (PIP) — Commonly called "Florida No Fault Insurance," PIP covers drivers regardless of whether they caused (or were "at fault") for accidents. PIP covers the beneficiaries, relatives who live in their homes, certain passengers who lack PIP Insurance as long as they do not own vehicles, and others who drive the beneficiary's car with permission.
Property Damage Liability (PDL) — PDL pays for damages the beneficiary or members of his or her family cause to another party's property in a motor vehicle crash.
---
Other Types of Automobile Insurance in Orlando
In addition to PIP and PDL, motorists in Florida may (or be required to, in some instances) purchase several other kinds of motor vehicle insurance policies. Some of the other common types of auto insurance in Florida include:
Accidental Death and Dismemberment (AD&D) Insurance — AD&D covers the beneficiary and relatives who live in his or her home. It covers accidental death or dismemberment in an automobile accident, regardless of who was at fault.
Bodily Injury Liability (BIL) — BIL pays for serious and permanent injury or death to others as the result of an accident in which the beneficiary, the relatives who live with him or her, or a person who drover the beneficiary's car with permission were at fault. BIL will also pay for legal representation if the driver is sued. Motorists who have been convicted of driving under the influence (DUI) are required to have BIL for at least three years after their licenses have been reinstated, with minimums of $100,000 coverage per person and $300,000 per accident.
Collision Insurance — Collision insurance covers the cost of repairs to the beneficiary's motor vehicle if it collides with another automobile, crashes into an object, or turns over, regardless of fault. It does not cover injuries or damage to the property of other parties.
Medical Payment Insurance — Medical payment insurance pays for medical expenses beyond the limits of PIP resulting from an accident for the beneficiary, members of the beneficiary's family, and the beneficiary's passengers, regardless of fault.
Underinsured Motorist (UIM) Insurance — UIM covers damage or medical expenses when an at-fault driver's insurance policy limits are too low to cover those damages.
Uninsured Motorist (UM) Insurance — UM covers medical expenses, lost wages, and other expenses for accidents caused by drivers who did not have any insurance.
---
Auto Insurance Claims in Orange County
Florida Statute § 626.9743(5) states that settlements for first-party motor vehicle total losses must be based on the actual cash value of the automobile before the crash or replacement with another "of like kind and quality." Under Florida Statute § 627.4265, any settlement that has been agreed to by a beneficiary muse be paid within 20 days.
When an insurance company is taking longer than necessary to settle a claim, it must provide the claimant with a written explanation of the reason for the delay. If an insurance company is disputing the value of the motor vehicle, it is critical for the beneficiary to immediately seek legal representation.
Insurance companies seek to minimize payouts for all claims, and car accidents are some of the most common issues they deal with. After crashes, insurers will frequently use a vehicle's age, mileage, and prior accident history as reasons to lower the value of the automobile.
When a claimant is seeking compensation for medical bills or lost wages, insurance companies will use a beneficiary's medical history and alleged pre-existing conditions as reasons to undervalue claims. A lawyer familiar with how these investigations are handled can represent a person's best interests in seeking a fair settlement.
---
Florida Car Insurance Resources
Florida Department of Highway Safety and Motor Vehicles (DHSMV) – The DHSMV is the state department in charge of the issuance of driver licenses, registrations and titling of automobiles. On this website, you can learn more about insurance for motor vehicles, including what to do if you received a letter about insurance-related financial responsibilities. The DHSMV has offices throughout the Sunshine State and multiple locations in Orlando, including:
Florida Department of Highway Safety and Motor Vehicles
4101 Clarcona Ocoee Road
Orlando, FL 32810
(407) 836-4145
Consumer Tip: Automobile Insurance — View an online pamphlet from the Florida Bar reviewing automobile insurance laws and requirements. You can learn more about the differences between insurance policies and what each policy covers. The guide also discuss what you should do when you buy insurance and tips to keep in mind when reviewing your policy.
---
The Germain Law Group | Automobile Insurance Lawyer in Orlando, Florida
If you think that your insurance company has undervalued you motor vehicle or is otherwise failing to provide you with proper compensation following an accident in Orange County, it is in your best interest to retain legal counsel as soon as possible. The Germain Law Group understands issues related to liability insurance and can determine the best recourse in pursuing your claim.
Orlando insurance law attorney Michael Germain serves several communities in Central Florida, including Brevard County, Lake County, Indian River County, Okeechobee County, and more. Call (813) 835-8888 or complete an online contact form today to receive a full evaluation of your case during a free consultation.
---
Meet Our Attorney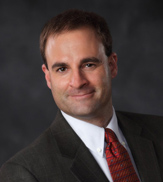 Michael B. Germain
Michael B. Germain is the founder of the Germain Law Group. For over a decade, Michael has been involved in litigating insurance claims and complex commercial matters.
Read More