Member of the Best Attorneys of America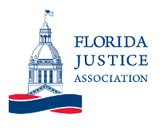 Member of the Florida Justice Association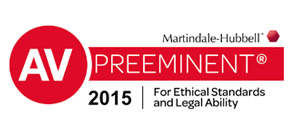 Top Rated by AV Preeminent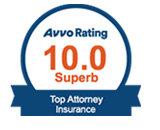 Superb Rated by Avvo

Top Rated by Super Lawyers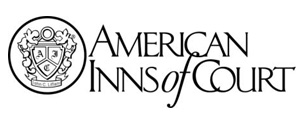 American Inns of Court
First-Party Civil Litigation
Civil litigation is a legal dispute for monetary damages or specific performance between two or more parties for some legal wrong.
When there is a dispute between a policyholder and their insurance company, this is called a first-party lawsuit. A dispute between an individual and someone else's insurance company is called a third-party insurance dispute. Civil litigation in Orlando, FL can be very costly and often times, these cases settle or go to arbitration or mediation instead of trial.
Attorney for Civil Litigation in Orlando, Florida
If you or someone you know needs to file a lawsuit against an insurance company for an underpaid or denied claim, then call attorney Michael B. Germain for a claim in Orange County, or the other surrounding counties of Brevard County, Seminole County, Osceola County, Polk County, Lake County, and Volusia County, Florida.
Michael Germain is an experienced insurance attorney who has handled multiple kinds of insurance cases, fighting for the policyholder in the greater Orlando area, including the cities of Sanford, Kissimmee, Titusville, Bartow, and Tavares.
Call (813) 835-8888 now for more information about your case and how a skilled insurance liability attorney can help you.
Types of Insurance Liability Cases in Orlando, Florida
If a policyholder decides to sue his or her insurance company in Orlando, FL, then a civil litigation dispute begins. Florida law provides for different types of property insurance liability claims including:
flood damage liability
breach of fiduciary duty
roof damage
homeowner's insurance
condominium associations insurance
loss of use
builders risk
Orlando insurance attorney Michael Germain handles many of the various kinds of civil litigation cases throughout Orange County, FL.
Florida Statutes Regarding Property Insurance
The Florida Statutes provide for multiple regulations regarding Florida property insurance. Specifically, there are statutes that are relevant to insurance claims that lead to civil litigation in Florida.
Fla. Stat. § 627.4265 Payment of Settlement
Florida regulations address how long it should take an insurance company to settle a claim. According to Section 627.4265, if an insurer and policyholder settle a claim, the insurer has twenty (20) days to pay the settlement amount unless the parties otherwise agree.
Fla. Stat. § 627.428 The Policyholder's Attorney's Fees
Florida law may allow an insured to collect attorney's fees as well. Under Florida Statute § 627.428, if an insurance company fails to fulfill a claim, forcing the insured to hire an attorney, and if the policyholder wins the dispute, then the insurance company must pay the policyholder's attorney's fees.
Many other provisions of Florida law are also relevant to civil litigation cases involving insurance claims. Understanding how Florida law can affect your insurance claim is imperative. Talk to an attorney in Orlando, Florida, about insurance liability.
What is an EUO
In Florida, an EUO is also known as an insurance examination under oath. An EUO is a formal proceeding in which the insured answers questions, under oath given by the insurance company representative. The process also involves a court reporter.
The right to an EUO is generally outlined in the property insurance policy. The EUO allows an insurer to decide what obligation it has and to protect against false claims by obtaining any knowledge or information it can about a claim.
An insurer in Florida must provide written notice in order to demand an insurance examination under oath. The letter should include the following:
the name of the policyholder;
the time/place of the examination must be reasonable;
the name of the individual who will conduct the exam;
reservation of rights in order to designate additional individuals; and
a list of documents needed before the examination.
What is a Reservation of Rights (ROR)
The ROR is another tool that insurance companies use in litigation in Florida. A reservation of rights is a means by which an insurer agrees to defend an insured against a claim or suit while simultaneously retaining its ability to evaluate, or even disclaim, coverage for some or all of the claims alleged by the plaintiff. Reservations of rights are used in third-party cases throughout Orlando and the surrounding areas in Central Florida.
The insurance company must notify the policyholder whether it will cover a particular claim to allow the policyholder to prepare an adequate defense. The ROR letter must also explain why a provision of the policy resulted in coverage being denied.
Mediation and Arbitration
Many insurance policies require disputes between the insured and the company to be settled through mediation or arbitration. Florida law provides for insurance claims that are settled through alternative dispute resolution.
Florida Statute § 627.7015 called the Alternative Procedure for Resolution of Disputed Property Insurance Claim sets forth the regulations for alternative dispute resolution through mediation or arbitration. Under this Section, the costs of mediation must be reasonable, and under most circumstances, the insurer shall bear all costs of conducting the mediation conferences.
Since litigation can be very costly for the insurance company and the insured, alternative dispute resolution is often a more sought after method for resolving insurance liability disputes.
Additional Resources
Fla. Stat. § 627.4265 –Visit Online Sunshine the official website of the Florida Legislature for the full statutory language of payment of settlements under the Florida chapter on insurance rates and contracts.
Find an Attorney for Insurance Litigation in Orange County, Florida
If your insurance claim was denied and you want to sue their insurance company, then call an experienced property insurance attorney in Orlando and Orange County, FL, for more information. Call to find out what your case might be worth.
Michael B. Germain is an experienced insurance attorney who has handled multiple kinds of property insurance cases both in court and at the negotiation table in Florida.
Michael B. Germain is an experienced property insurance attorney who takes cases in Orlando Florida, in Orange County and in the surrounding counties of Seminole County, Osceola County, Brevard County, Osceola County, Polk County, Lake County, and Volusia County, Florida.
Call (813) 835-8888 for more information about why your claim was denied and how an attorney can help.
This article was last updated on February 27, 2017
Meet Our Attorney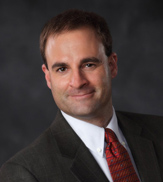 Michael B. Germain
Michael B. Germain is the founder of the Germain Law Group. For over a decade, Michael has been involved in litigating insurance claims and complex commercial matters.
Read More