Member of the Best Attorneys of America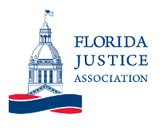 Member of the Florida Justice Association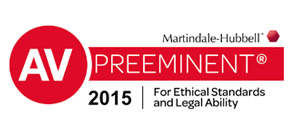 Top Rated by AV Preeminent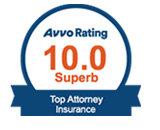 Superb Rated by Avvo

Top Rated by Super Lawyers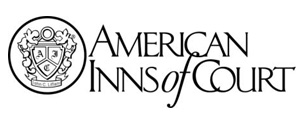 American Inns of Court
Commercial Property Insurance in Florida
Each year Florida is listed as one of the top states for businesses. In 2016, Fortune listed Florida as number two, CNBC number ten, and Forbes ranked Florida at twelve, just to name a few notable publications that have considered Florida among the best states to have a business. Considering that Florida is one of the best places to have a business, it follows that commercial property insurance is a major topic in the business circuit.
Owning and operating a business in Florida comes with many risks. Insuring your company against these risks can be a very expensive task, and insurance companies know this. Commercial property insurance can range from protecting your property against fire damage to covering loss of income or diminished business.
Although commercial property insurance is a billion-dollar industry, insurance providers will still deny and underfund insurance claims. Talking to an insurance attorney if your claim is denied can help you find out how much your case is worth.
Attorney for Commercial Property Insurance in Orlando, Florida
Just like with personal property insurance, commercial property insurance providers do not always fulfill their legal obligations under the policyholder's claim. When a claim is wrongfully denied, it is best to call an attorney who has years of experience fighting for the rights of policyholders.
Call Attorney Michael B. Germain for more information about what you may be entitled to under your Florida commercial property insurance policy in Orange County or the surrounding counties of Brevard, Osceola, Polk Seminole, Lake, or Volusia Counties, in Florida. Michael Germain is a skilled negotiator and will fight to get you the best possible settlement.
Germain Law Group takes cases in Orlando Florida, in Orange County and in the surrounding counties of Seminole County and Osceola County, Florida.
Call (813) 835-8888 now for a consolation about your commercial property insurance claim.
Commercial Property Insurance under Fla. Stat. § 627.0625
Florida Statute Section 627.0625 states that commercial property insurance is defined as insurance on real or personal property of every kind and of every interest, whether on land, water, or in the air against loss or damage. Commercial property insurance, however, is limited to coverage of commercial risk.
Generally, any business that rents, owns, or leases property to operate their business may purchase commercial property insurance. Like home renter's insurance, commercial property insurance does not cover any personal loss; it only covers the building and the operations necessary to run the business.
Business Owner's Policy
Some business owners prefer to select their insurance a la carte, while others prefer packages. Many business owners, especially those who own smaller businesses rely predominantly on business owners' policies to cover their operations needs.
A business owners' policy is an insurance policy that incorporates protection from all of the major property and liability risks in one package. Generally, BOPs cover the following:
structures, permanently installed fixtures, machinery and equipment and inventory;
property that is left in the care of the business (bailments); and
building contents, raw materials, and inventory.
Since BOPs are package policies, they will not always cover every need of the business. Sometimes a BOP policyholder will have to get separate coverage for things like:
money or securities
land
cars and vehicles owned by the company
Factors that Determine Insurance Coverage in Florida
Factors that determine insurance rates in Florida:
the location of the building
the alarm system (or lack thereof)
the kind of activity done inside the building
the building construction
Many factors determine the kinds of coverage that will be available to Florida business owners. Since insurance provider may deny or dispute your insurance coverage after you make a claim, it is important o understand what your policy covers.
Insurance providers will use almost any excuse to deny coverage. The provider may attempt to say that the policy does not cover the type of damage that occurred, that the claim was fraudulent, or that the statute of limitations has run out on a claim.
An experienced insurance attorney in Orlando, FL, can help you make and settle your claim with your insurance company with the best possible terms.
Finding an Attorney for Commerical Property Insurance in Orange County, Florida
If you own commercial property in Florida, ensuring that you know what your policy covers is imperative. Your insurer may have acted in bad faith or in breach of their insurance contract. Talk to an attorney who is a zealous advocate for policyholders' rights.
Call attorney Michael B. Germain for more information about how an attorney can help you fight your insurance company in Orlando, Florida.
Michael B. Germain is an experienced property insurance attorney who takes cases in Orlando Florida and in Orange County. He represents business owners in insurance disputes in the greater Orlando, area including the counties of Seminole County and Osceola County, Florida.
Call (813) 835-8888 to schedule a consultation with Attorney Germain to find out more about your case.
This article was last updated on Tuesday, February 22, 2017.
Meet Our Attorney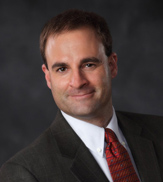 Michael B. Germain
Michael B. Germain is the founder of the Germain Law Group. For over a decade, Michael has been involved in litigating insurance claims and complex commercial matters.
Read More