Member of the Best Attorneys of America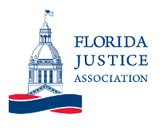 Member of the Florida Justice Association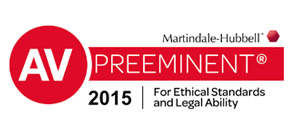 Top Rated by AV Preeminent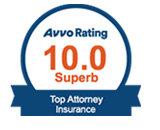 Superb Rated by Avvo

Top Rated by Super Lawyers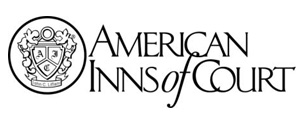 American Inns of Court
Hail Damage
Thunderstorm clouds with strong updrafts and below freezing cloud layers may produce solid precipitation known as hailstones. The size of hailstones can vary depending on atmospheric conditions, but hail can potentially cause all types of damage upon falling to the ground.
When people have their cars or homes significantly damaged by hailstones, they generally expect their insurers to cover the repair or replacement costs. When hail affects multiple people in a geographic area, insurance companies will have additional reasons to find reasons to deny as many of the claims as possible in order to protect their bottom lines.
Lawyer for Hail Damage Insurance Disputes in Orlando, Florida
Was you property damaged by a recent hailstorm that your insurer is now refusing to cover? Contact the Germain Law Group as soon as possible for help getting the benefits you deserve.
Orlando insurance law attorney Michael Germain helps clients all over the greater Orange County area as well as surrounding areas in Seminole County, Volusia County, Osceola County, and St. Lucie County. He can provide a complete review of your case to explore your legal options as soon as you call (813) 835-8888 today to schedule a free, no-obligation consultation.
Overview of Hail Damage Insurance Claims in Orange County
---
Insurance Coverage for Hail Damage in Florida
The extent of damage caused by a hailstorm depends on the size and amount of hail involved. Whether the damage is covered will depend on the scope of the insured's homeowner or automobile insurance policy.
Some of the most common types of damage caused by hailstones include, but is not limited to:
Broken windows;
Cracks;
Dents;
Home siding damage;
Landscaping damage; and
Roofing damage.
Hail can cause many kinds of damage, most of which is visible but also several less visible forms of harm. For this reason, it is critical for any policyholder to have a professional perform an evaluation of the true extent of the hail damage.
People need to be sure to review the specifics of their insurance policies in order to comply with all requirements when filing a hail damage claim. An experienced lawyer can help ensure that policyholders submit claims in accordance with the conditions of their insurance contracts.
---
Why Orlando Hail Damage Claims Get Denied
Hailstorms are not isolated to affecting just one party. After substantial hail has fallen in an area, insurance companies will typically receive claims from multiple policyholders.
To limit the amount paid out, insurers will do their best to find reasons to deny as many claims as possible. Some of the most common reasons that hailstone damage claims may be denied include, but are not limited to:
Damage falls under policy exclusion;
Damage was allegedly pre-existing;
Damage was related to natural wear and tear;
Policyholder failed to pay premiums on time; or
Poor construction or failure to maintain contributed to loss.
If an insurance company does not deny a claim, it may still offer a settlement that does not account for the full costs of the damage caused by hailstones. Insurers may claim that damaged property only requires minor repairs rather than full replacement or that not enough of the property was damaged to merit a full replacement.
When an insurance company wrongfully denies or undervalues a hail damage claim, it may be acting in bad faith. It is critical to get the help of a lawyer as soon as possible in case you need to file a breach of contract action in such cases.
Timing is critical in hail damage cases, as most insurers have time limits on how long policyholders have to file claims and the statute of limitations was shortened with passing of Senate Bill 408 (SB 408) in May 2011 such that these periods begin running on the dates of the losses, not the dates the insurance company breached the contract. An attorney can help policyholders meet all deadlines and leave the door open for legal action, when necessary.
---
Florida Resources for Hail Damage
Hail.org | Hail Report Map — View a National Oceanic and Atmospheric Administration (NOAA) map of hailstorms on this website. The map denotes hailfall by hail size and you can also isolate reports to the current day or periods of up to the past four weeks. Elsewhere on this website, you can also find the current chances of hail and news about hailstorms and hail damage.
Hail Trends: Hail Storm History and Research — On this website, you can view hail reports for any area of the United States sorted by hail size. The Storm-In-Motion tool also allows you to see storms that caused hail reports. The website also has GPS enabled maps for smartphone use.
---
The Germain Law Group | Hail Damage Insurance Lawyer in Orlando, FL
If your insurer has denied your hailstone damage claim or is offering you a settlement that does not cover the full cost of repairing or replacing your property, do not delay in seeking legal representation. The Germain Law Group handles all kinds of issues relating to property insurance and fights to get the best possible outcome for clients.
Michael Germain is a skilled insurance law attorney in Orlando serving all of Orange County and nearby communities in Lake County, Indian River County, Brevard County, and Okeechobee County. Call (813) 835-8888 or complete an online contact form right now to set up a free consultation that will let our lawyer review your case.
---
Meet Our Attorney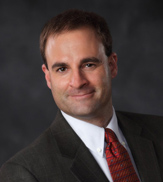 Michael B. Germain
Michael B. Germain is the founder of the Germain Law Group. For over a decade, Michael has been involved in litigating insurance claims and complex commercial matters.
Read More