Member of the Best Attorneys of America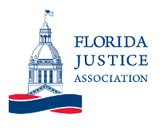 Member of the Florida Justice Association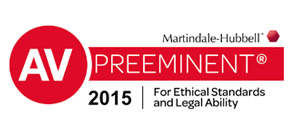 Top Rated by AV Preeminent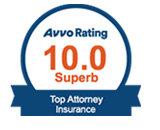 Superb Rated by Avvo

Top Rated by Super Lawyers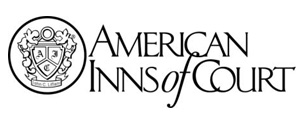 American Inns of Court
Builders Risk
During any construction project, the property owners, contractors, or subcontractors may take out a special policy called builders risk insurance. A builders risk policy is designed to cover any loss or damage that occurs during the course of a construction project.
It is important to understand that there can often be millions or even billions of dollars involved in major construction projects. The significant value of these projects often makes it very difficult to resolve builders risk insurance claims as it can be extremely difficult to determine the actual value of damages to projects that were still in construction.
Lawyer for Builders Risk Insurance Problems in Orlando, FL
If your builders risk insurance claim has been denied or seriously undervalued by your insurance company, you may still have legal options. The Germain Law Group helps clients successfully resolve disputes with their insurance providers.
Orlando builders risk attorney Michael Germain represents clients all over Orange County as well as surrounding areas in Brevard County, Seminole County, Lake County, and Osceola County. He can review your case and answer all of your questions as soon as you call (813) 835-8888 to take advantage of a free initial consultation.
Orange County Builders Risk Insurance Claims Information Center
---
What Builders Risk Insurance Covers in Florida
The specific forms of coverage provided by a builders risk policy can vary depending on how the agreement is structured. Some of the most common types of coverage generally include damages caused by:
Explosion;
Faulty design;
Fire;
Flawed materials;
Hail;
Hurricanes;
Labor costs;
Lightning;
Negligent workmanship;
Other named perils;
Theft;
Vandalism; and
Wind.
Builders risk insurance policies also exclude several types of damage unless the policyholder purchases specific policies for those types of protection. Commonly excluded types of damages include earthquakes, flooding or water damage, employee theft, and natural weather damage for property in open air.
---
Builders Risk Insurance Disputes in Orlando
The insurance company's investigation and valuation of a builders risk claim is very complex and can often leave policyholders dissatisfied with the resulting settlement offer. An insurer will generally value a claim at the lesser of the cost to either repair the project or to rebuild or replace the project—all of which can be further complicated if the costs are calculated using a different site.
An insurance provider may also deny a claim based on reasons that may include, but are not limited to:
Damage that occurred after construction was completed;
Insufficient policy limits to cover the damage;
Preexisting damage or damage that occurred before construction began; or
Other types of damage not covered by the policy.
It is in a policyholder's best interest to immediately seek legal counel as soon as he or she knows that he or she will be filing a builders risk claim. It is important to have a lawyer involved as soon as possible because the statute of limitations on any breach of contract claim—which can result when an insurer fails to honor the terms of its policy—begins running on the date of the loss, not the date of the breach.
With claims involving complex construction projects, insurance company investigations can take several months and involve tremendous delays. An attorney understands the time-sensitive nature of these claims and will know the best ways to proceed in order to achieve the most favorable outcome to your case.
---
Florida Builders Risk Insurance Resources
Associated Builders and Contractors, Inc. (ABC) Central Florida — ABC is a 501(c)(6) non-profit trade association, and the Central Florida chapter serves Orange County, Osceola County, Seminole County, Lake County, and Volusia County. Its members include contractors, suppliers, and associates. On this website, you can learn more about the association, its publications, and the ABC Political Action Committee (PAC).
Central Florida ABC, Inc.
651 Danville Drive
Orlando, FL 32825
(407) 628-2070
Engineering & Construction Contracting Association (ECC) — The ECC consists of owners, contractors, suppliers, and academics. It has an annual conference and you can view conference presentations from prior years on this website. You can also view a newsletter, ECC awards, and videos.
---
The Germain Law Group | Builders Risk Insurance Lawyer in Orlando, FL
Are you preparing to file a builders risk insurance claim or has your claim been denied or undervalued by your insurer? Contact the Germain Law Group for skilled legal representation in these very costly and important property insurance matters.
Michael Germain is a skilled insurance attorney in Orlando who helps clients in Orange County and many nearby communities in Indian River County, St. Lucie County, Okeechobee County, and Volusia County. Call (813) 835-8888 or complete an online contact form to receive a free consultation that will allow our lawyer to evaluate your case and discuss your legal options.
---
Meet Our Attorney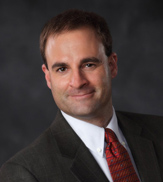 Michael B. Germain
Michael B. Germain is the founder of the Germain Law Group. For over a decade, Michael has been involved in litigating insurance claims and complex commercial matters.
Read More