Member of the Best Attorneys of America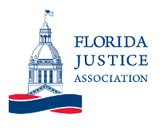 Member of the Florida Justice Association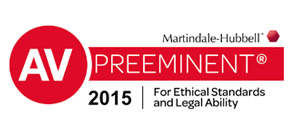 Top Rated by AV Preeminent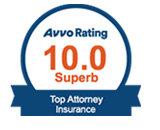 Superb Rated by Avvo

Top Rated by Super Lawyers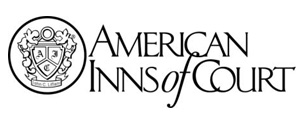 American Inns of Court
Marine Insurance
With the second-longest coastline in the United States, it is extremely common for Florida residents to own and regularly use a variety of watercrafts. Many of these yachts, ships, and other vessels are extremely valuable—and may contain cargo that is even more so.
Marine insurance is designed to cover boat or cargo owners in the event that their property is damaged. When these types of policyholders file claims, insurance providers will often use certain exclusions or other loopholes as reasons to deny the claims.
Lawyer for Marine Insurance Problems in Orlando, Florida
Has your insurance company denied your recent maritime insurance claim or failed to provide you with an adequate settlement? The Germain Law Group provides legal representation in dealing with insurance providers and works to get clients all over Orange County and surrounding areas fair compensation.
Orlando marine insurance attorney Michael Germain helps residents of Orlando and nearby communities in Seminole County, Volusia County, St. Lucie County, and Osceola County with marine insurance issues. Call (813) 835-8888 or submit an online contact form right now to receive a complete review of your case during a free consultation.
Overview of Marine Insurance in Orange County
---
Marine Insurance Coverage in Florida
Ships of all kind line the Florida coast and are also found on inland bodies of water in the Orlando area such as Lake Eola, Clear Lake, and the Kissimmee Chain of Lakes. Marine insurance is designed to protect vessel owners in the event that their property sinks or is otherwise damaged as the result of extreme weather events.
Some of the types of watercrafts that marine insurance typically covers includes, but is not limited to:
Barges;
Commercial Vessels;
Fishing vessels;
Houseboats;
Personal Watercraft (PWC);
Rental boats;
Sailboats;
Tugboats; and
Yachts.
Marine insurance—especially for commercial vessels—may also include additional protection for specific coverages such as cargo insurance, hull insurance, freight insurance, maritime perils, or protection and indemnity insurance.
---
Denial of Orlando Marine Insurance Claims
Marine insurance is an extremely complex area of law, and insurance companies will often exploit any reasons they can find to deny claims. In some cases, providers will offer minimal settlements that do not fully compensate policyholders for the damage their vessels or cargo sustained.
Some of the most common reasons that marine insurance claims are denied involve insurance companies citing certain exclusions. In other cases, settlement offers are incredibly meager because of supposed limitations.
Insurance providers may also assert that policyholders were negligent or failed to take actions that could have prevented damage or loss in accident cases. If your insurance company offers you a lackluster settlement, you do not have to accept it.
An experienced lawyer can negotiate and attempt to get you a higher amount. If the insurance provider is unwilling to adequately compensate you, then your attorney can file a lawsuit to seek damages.
---
Florida Resources for Marine Insurance
Orange County Sportsmen's Association (OCSA) — The OCSA is a non-profit, private boating and sportsmen's club. On this website, you can learn more about Orange County boating regulations and required safety equipment. You can also find links to state and federal regulations.
Orange County Sportsmen's Association Inc.
9020 Kilgore Road
Orlando, FL 32836
(407) 876-2010
Marine Industry Association of Central Florida — The Marine Industry Association of Central Florida is a non-profit trade association dedicated to recreational boating. On this website, you can learn more about buying a boat, boating activities, and owning and operating a boat. You can also find various links relating to weather, safety, and the United States Coast Guard.
Marine Industry Association of Central Florida
1742 South Woodland Boulevard
Suite 604
Deland, FL 32720
(386) 943-8383
---
The Germain Law Group | Marine Insurance Lawyer in Orlando, FL
If your marine insurance provider has denied or is not sufficiently compensating you for your recent claim, you will want to immediately retain legal counsel. The Germain Law Group can work to help you achieve the best possible outcome for your maritime property damage issue.
Michael Germain is a skilled insurance attorney in Orlando who also serves many nearby communities in Lake County, Indian River County, Okeechobee County, and Brevard County. He will provide an honest and thorough evaluation of your case as soon as you call (813) 835-8888 or fill out an online contact form to schedule a free initial consultation.
---
Meet Our Attorney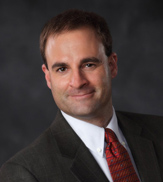 Michael B. Germain
Michael B. Germain is the founder of the Germain Law Group. For over a decade, Michael has been involved in litigating insurance claims and complex commercial matters.
Read More