Member of the Best Attorneys of America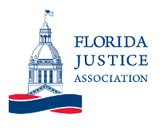 Member of the Florida Justice Association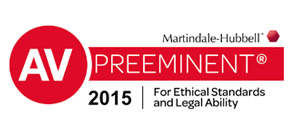 Top Rated by AV Preeminent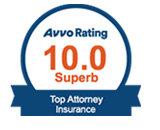 Superb Rated by Avvo

Top Rated by Super Lawyers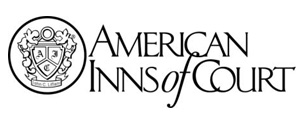 American Inns of Court
Boiler and Machinery
Boiler and machinery insurance may sound like limited coverage that applies only to companies that specialize in production. In truth, boiler and machinery coverage is more commonly known as "equipment breakdown" insurance, and it provides immeasurable protection in numerous instances.
A boiler and machinery policy not only covers the costs or repairing or replacing equipment, but it can also cover the losses because of business to operation. Despite the safeguards these property insurance policies are supposed to provide, business owners can become extremely frustrated when insurance companies deny or significantly undervalue claims.
Lawyer for Boiler and Machinery Insurance Disputes in Orlando, Florida
Are you preparing to file or has your insurance company already denied your equipment breakdown claim? You will want to contact the Germain Law Group as soon as possible to get the financial recovery you deserve.
Orlando insurance law attorney Michael Germain helps clients all over Orange County and surrounding areas in Osceola County, St. Lucie County, Seminole County, and Volusia County. Call (813) 835-8888 to receive a free consultation that will let our lawyer review your case and discuss your legal options.
Overview of Equipment Breakdown Coverage in Orange County
---
What a Florida Boiler and Machinery Policy Covers
Despite only having two terms in its name, boiler and machinery insurance actually provides broad protection for several kinds of workplace equipment. Some of the types of items that may be covered by an equipment breakdown policy include, but are not limited to:
Boilers;
Cash registers;
Computers, IT systems, and computer-controlled machines;
Cranes;
Diagnostic equipment;
Electrical distribution systems;
Elevators;
Escalators;
Furnaces;
Heating and cooling systems;
Hoists;
Inventory control systems;
Lifts;
Office equipment;
Ovens;
Phone and communication systems;
Pressure vessels;
Production equipment;
Refrigeration systems;
Security and fire detection systems;
Stoves; and
Water heaters.
Boiler and machinery policies may cover problems that are not covered by traditional warranties. Equipment breakdown coverage can also cover damage to other items caused by an accident involving the covered items, legal expenses for any defense against a lawsuit stemming from liability involving a covered item, and lost income because of damaged items.
---
Equipment Breakdown Insurance Claims in Orlando
When a business owner makes a claim under his or her boiler and machinery policy, the insurer will typically find any way possible to minimize the value of the claim. If the insurance company does not simply deny the claim, it may offer a settlement that does not fully cover the costs the business has incurred.
Some of the reasons an insurer may deny or reduce the value of a claim include, but are not limited to:
Alleged fraud;
Items were not covered;
Natural wear and tear;
Peril involved was exclusion in policy; or
Policyholder's failure to properly maintain equipment.
If your insurance company has denied your claim or offered you a settlement that does not match the true value of your damages, you will want to immediately seek legal representation. An attorney can review your policy and negotiate for a more satisfactory settlement or, if necessary, take the insurance company to court.
---
Florida Resources for Boiler and Machinery Claims
Boiler Safety | Florida Department of Financial Services — Learn more about Florida's Boiler Safety Program, conducted in accordance with the "Boiler Safety Act" under Chapter 554 of the Florida Statutes. Boilers are inspected by the special inspectors employed by the companies authorized to write insurance in the State of Florida or state Deputy Boiler Inspectors if the boilers are not insured. The Boiler Safety Program issues Certificates of Compliance—valid for one year for high-pressure boilers and two years for low-pressure boilers—to the boilers passing inspection once the certificate fee has been paid.
Equipment Breakdown—More Than Just Boiler and Machinery — You can learn more about equipment breakdown insurance in this article from International Risk Management Institute, Inc. (IRMI). The article touches on the basics of these policies, how accidents are defined, and common coverage disputes.
---
The Germain Law Group | Boiler and Machinery Insurance Lawyer in Orlando, FL
If you encountering any kind of issue with your equipment breakdown claim, you will want to retain legal counsel as soon as possible. The Germain Law Group helps owners of businesses of all sizes in the greater Orange County area.
Michael Germain is an insurance law attorney in Orlando also serving parts of Brevard County, Okeechobee County, Lake County, and Indian River County. He can review your case and discuss your legal options as soon as you call (813) 835-8888 or fill out an online contact form to take advantage of a free, no-obligation consultation.
---
Meet Our Attorney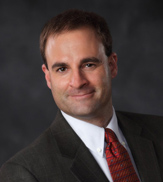 Michael B. Germain
Michael B. Germain is the founder of the Germain Law Group. For over a decade, Michael has been involved in litigating insurance claims and complex commercial matters.
Read More