Member of the Best Attorneys of America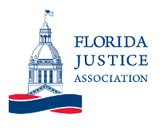 Member of the Florida Justice Association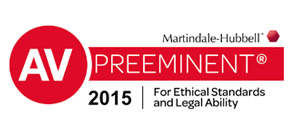 Top Rated by AV Preeminent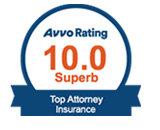 Superb Rated by Avvo

Top Rated by Super Lawyers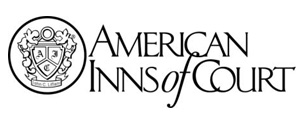 American Inns of Court
Liability Insurance
Most people purchase insurance policies to protect specific assets, such as property like homes, automobiles, or possibly even their own lives. Liability insurance policies, however, protect policyholders in the event that they face possible financial responsibility for civil claims.
Many businesses have liability insurance to protect themselves in the event of accidents or other unforeseen events that harm third parties, but individuals also have homeowners liability policies. Insurers are obligated to defend policyholders facing liability claims, but insurance companies may refuse coverage based on supposed exclusions within these policies.
Lawyer for Liability Insurance Disputes in Orlando, Florida
If your insurance company is refusing to honor its liability policy, it is in your best interest to seek legal representation as soon as possible. The Germain Law Group is experienced with all types of liability claims and can help determine the best recourse for your particular situation.
Michael Germain is a skilled insurance law attorney in Orlando representing clients throughout Orange County and many nearby areas of Central Florida, including communities in Seminole County, Volusia County, Osceola County, and St. Lucie County. Call (813) 835-8888 right now to schedule a free consultation that will let our lawyer review your case.
Orange County Liability Insurance Information Center
---
Types of Liability Insurance Policies in Florida
A liability insurance policy protects the policyholder (also called the insured) if the policyholder is the subject of a lawsuit or other civil claim. The insurance company has a duty to defend the policyholder and pay all sums (up to the limits of the policy) for which the policyholder is liable or settle any reasonable claim.
People can purchase several different kinds of liability insurance in Florida, with each policy providing different levels of protection depending on the specifics of the contract. The most common liability policies include:
---
Liability Insurance Claims in Orlando
Most people or businesses carry liability insurance because it is far less expensive to pay regular premiums than it would be to pay for the significant costs of legal defense as well as any legal judgments. When a policyholder knows it is the subject of a lawsuit or other legal claim alleging that the policyholder is liable for personal injuries or property damage, the policyholder will submit a claim to the insurer.
Not all harms are covered by liability insurance policies. For example, an insurance company may deny a claim if it determines the policyholder deliberately caused the harm involved. If an insurer denies a claim that should be covered, then the insurance company may be acting in bad faith.
---
Denial of Orange County Liability Insurance Claims
When an insurance company denies coverage, fails to pay a legal judgment, or otherwise fails to honor the terms of a liability policy, the policyholder may be able to file a breach of legal contract claim. An attorney can negotiate with the insurer to get the coverage the policyholder is entitled to or take the insurance company to court if it refuses to cooperate.
It is critical to immediately seek help when it appears that an insurer is unwilling to assist with a liability claim, as the statute of limitations can expire very quickly in Florida. Actions founded on statutory liability must be commenced within four years under Florida Statute § 95.11(3)(f).
Liability claims can be very complex and extremely expensive. You can find answers to frequently asked questions on our website.
---
Florida Resources for Liability Insurance
Liability Insurance | Insurance Information Institute (III) — The mission of the III is to improve public understanding of insurance, including what it does and how it works. You can find answers to many frequently asked questions about liability insurance policies in this article. Topics include how liability and damages are determined, what an occurrence is, and how policy limits are applied.
The Duty To Defend | American Bar Association (ABA) — Learn more about liability coverage disputes in this article from the ABA. It covers the insurer's duties to indemnify and to defend, analysis of whether a claim falls under a policy, and reimbursement of defense costs. The article also discusses termination of the duty to defend, bad faith claims, and reservation of rights and declaratory judgment actions.
---
The Germain Law Group | Liability Insurance Lawyer in Orlando, FL
Is your insurance company refusing to honor the terms of your liability insurance policy? You should immediately contact the Germain Law Group if you believe that your insurer has acted in bad faith.
Orlando insurance law attorney Michael Germain helps businesses and individuals all over Orange County as well as St. Lucie County, Osceola County, Volusia County, and Seminole County. He can review your case and discuss your legal options as soon as you call (813) 835-8888 or fill out an online contact form to take advantage of a free, no-obligation consultation.
---
Meet Our Attorney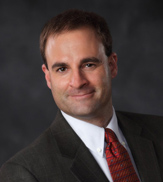 Michael B. Germain
Michael B. Germain is the founder of the Germain Law Group. For over a decade, Michael has been involved in litigating insurance claims and complex commercial matters.
Read More