Member of the Best Attorneys of America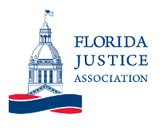 Member of the Florida Justice Association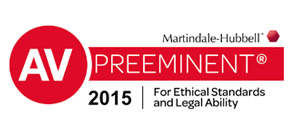 Top Rated by AV Preeminent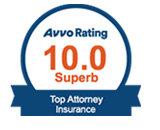 Superb Rated by Avvo

Top Rated by Super Lawyers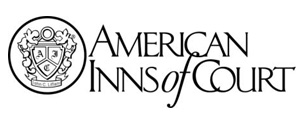 American Inns of Court
Water Damage
Floods, hurricanes, or heavy rainfall can lead to the possibility of substantial water damage to homes or other buildings. Even with a homeowners or other property insurance policy, water damage can be some of the most complex and frustrating claims for policyholders.
In addition to personal property that is damaged and unsalvageable, many homes or buildings can also suffer severe structural damage that can require substantial repairs. When an insurance company denies or minimizes a water damage claim, it may be acting in bad faith.
Lawyer for Water Damage Insurance Claims in Orlando, FL
Has your insurer denied or undervalued your recent water damage claim? You will want to immediately contact the Germain Law Group so you can review all of your legal options.
Michael Germain is a skilled insurance law attorney in Orlando who fights for clients in Orange County and nearby communities in St. Lucie County, Seminole County, Volusia County, and Osceola County. Call (813) 835-8888 to receive a free consultation that will let our lawyer review your case and discuss your legal options.
Orange County Water Damage Information Center
---
Florida Water Damage Insurance Policies
It is important to understand that many basic homeowners and property insurance policies exclude coverage for water or flood damage. Additionally, a water damage claim is not the same as a water damage claim.
Floods are typically defined as the partial or complete inundation of two or more acres and two or more properties of normally dry land, but water damage claims result from a broader number of possible causes. Some of the possible reasons for water damage claims may include, but are not limited to:
Broken toilets;
Broken, bursting, or leaking pipes or hoses;
HVAC (Heating, Ventilating, and Air Conditioning) unit problems;
Malfunctioning or defective household appliances;
Overflowing bathtubs;
Plumbing issues;
Water backup from exterior sewer or drain; or
Weather-related issues.
Coverage for water or flood damage policies can oftentimes be very expensive, with many policyholders having to pay significant deductibles before any benefits are paid. Even a few inches of water, however, can lead to several thousands of dollars in property damage.
---
Filing Water Damage Claims in Orlando
When your home or building has suffered water damage, you will want to make sure that you review your applicable property insurance policy. You should seek the help of an Orlando insurance lawyer who can help ensure that you only provide your insurer with the most accurate and pertinent information.
Following a discussion with an attorney, you will have to report your claim as soon as possible to the proper insurance company. Florida imposes very strict statutes of limitations on insurance claims relating to water damage.
In May 2011, Governor Rick Scott signed Senate Bill 408 (SB 408) into law, amending Florida Statute § 95.11(2) such that the five-year statute of limitations on breach of a property insurance contract actions is five years. Furthermore, the period begins running on the date of the loss, not the date of the breach.
SB 408 also created Florida Statute § 626.70132, entitled Notice of windstorm or hurricane claim. This statute requires water damage claims relating to windstorms or hurricanes to be filed within three years of hurricanes first making landfall or windstorms causing covered damage.
Home or property owners should take pictures or videos of all damaged areas before making any repairs. If the insurance company dispute the extent of the damage in these cases, the images saved by a policyholder can be submitted as evidence any litigation with the insurer.
Insurance companies are allowed to withhold paying any benefits until repairs have been made, which means that policyholders can be responsible for initially paying for the costs of the repairs. For this reason, it is critical to document all expenses and save every receipt.
---
Problems with Water Damage Claims in Orange County
Because the extent of water damage claims is frequently several thousands of dollars, insurers will do their best to minimize the benefits paid. If the insurance company can find any reason to deny a claim, it will not hesitate to do so.
Some of the most common reasons that water damage claims are denied include, but are not limited to:
Damage was excluded under a provision in the policy;
Failure to pay premiums;
Policyholder did not comply with required conditions of the policy; or
Policyholder failed to disclose required information to the insurer.
Florida Statute § 627.7019 requires insurers to comply with certain standardized requirements relating to claims reporting requirements, grace periods for payment of premiums and performance of other duties by policyholders, and temporary postponement of cancellations and nonrenewals after hurricanes or other natural disasters. If an insurance company denies a water damage claim, it is required to provide the reason for doing so and identify the specific area of the policy that justifies the denial.
When an insurer denies a claim without a valid reason, it is acting in bad faith. Policyholders in these circumstances should immediately seek legal representation for help taking the necessary legal action.
---
Florida Water Damage Resources
Effects of Water Damage | The Water Page — Learn more about causes of water damage, categories of water damage, and the restoration process on this website. You can also find information about health hazards relating to water damage. The website also contains various links to additional articles relating to everything from fungi growth to mold to tips for cleanup.
Institute of Inspection, Cleaning and Restoration Certification (IICRC) — The IICRC is an international non-profit certifying body for the inspection, cleaning, and restoration industries. You can learn more about water damage on this website, including safe flood cleanup and sewage backup tips. The website also allows you to locate certified professionals in your area using your zip code.
---
The Germain Law Group | Water Damage Insurance Lawyer in Orlando, Florida
If you need to file any kind of water damage claim with your insurance company, it is in your best interest to retain legal counsel. The Germain Law Group can negotiate with your insurer to make sure you get the benefits you deserve or, if necessary, take the insurance company to court.
Orlando insurance law attorney Michael Germain helps clients throughout Orange County and surrounding areas in Okeechobee County, Lake County, Indian River County, and Brevard County. You can have him help determine the best possible recourse for your situation when you call (813) 835-8888 or submit an online contact form to schedule a free, no-obligation consultation.
---
Meet Our Attorney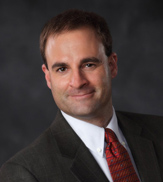 Michael B. Germain
Michael B. Germain is the founder of the Germain Law Group. For over a decade, Michael has been involved in litigating insurance claims and complex commercial matters.
Read More