Member of the Best Attorneys of America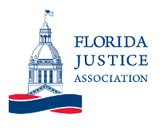 Member of the Florida Justice Association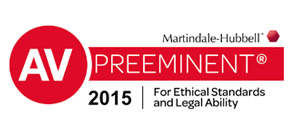 Top Rated by AV Preeminent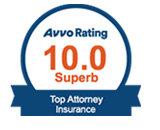 Superb Rated by Avvo

Top Rated by Super Lawyers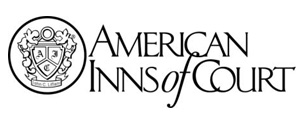 American Inns of Court
›
›
Errors and Omissions Insurance
Errors and Omissions Insurance
In addition to Commercial General Liability (CGL) insurance policies, many businesses in Florida also take out policies for Errors and Omissions (E&O) insurance. Frequently called professional liability insurance, an E&O policy provides protection against liability for mistakes committed in the performance of professional duties.
Professional in certain industries may be required to carry E&O insurance, and many others opt to purchase these policies because of the significant risks involved in their work. E&O policies usually have strict reporting guidelines, and failure to comply with claim reporting procedures can often lead to claims being denied.
Lawyer for Errors and Omissions Insurance Problems in Orlando, Florida
Has your insurer denied covering your recent E&O claim? You will want to contact the Germain Law Group as soon as possible in order to ensure that your rights are protected and your insurance company honors its obligations.
Orlando insurance law attorney Michael Germain helps clients all over Orange County and surrounding areas in Central Florida, including communities in Seminole County, Volusia County, St. Lucie County, and Osceola County. Call (813) 835-8888 to have our lawyer review your case during a free, no-obligation consultation.
Overview of Errors and Omissions Insurance in Orange County
---
What Florida Errors and Omissions Policies Cover
E&O policies cover many of the areas of liability that are not covered under CGL policies. A CGL insurance policy typically covers claims relating to bodily injury, damage to another party's property, personal injury (such as libel and slander), and false or misleading advertising.
The protections offered by an E&O policy can differ depending on the specific type of coverage, but some of the most common types of financial losses covered include:
Administrative costs;
Attorney's fees;
Court costs;
Judgments and settlements;
Professional errors;
Professional negligence; and
Other damages to a third party arising from loss of or damage to property.
---
Filing Errors and Omissions Insurance Claims in Orlando
When a policyholder receives an E&O claim, it will need to be reported to the insurer. The insurance company may deny coverage based on an exclusion in the policy.
Some of the types of E&O claims that may be denied include, but are not limited to:
Claims involving previously known but unreported errors;
Criminal acts;
Fraud;
Guarantees or warrantees;
Punitive damages; and
Workers compensation issues.
One of the most common reasons for denial of E&O claims is the insured's failure to honor the policy's terms for reporting claims. If a policyholder has a "Claims Made & Reported" policy, the claim must be made and reported during the policy period or extended reporting period (ERP).
If an insurer denies coverage, it must articulate its reason for doing so and identify the section of the policy that justifies its decision. An insurance company could also issue a "reservation of rights" letter, under which the insurer provides legal defense but retains the right to seek reimbursement of the costs if it later determines that the claim was not covered by the E&O policy.
If your insurance company is refusing to honor its E&O policy, time is of the essence. You will want to retain legal counsel as soon as possible in order to avoid being exposed to any further unnecessary liability.
---
Florida Resources for Errors and Omissions Insurance Policies
The Ins and Outs of Errors and Omissions Insurance — Find answers to some of the most frequently asked questions about E&O insurance in this July 19, 2004 Insurance Journal article. The article discusses which types of professionals need E&O insurance, why it is necessary, and when it should be purchased. You can also find some helpful tips for preventing E&O claims.
Avoid Agent E&O Claim Denial — Learn more about E&O claims are handled in this July 2015 International Risk Management Institute, Inc. (IRMI) article. The article discusses the consequences of failing to comply with claim reporting requirements as well as failure to comply with other prohibitions. You can also find insights about settlements, expenses incurred on potential claims, and documentation procedures.
---
The Germain Law Group | Errors and Omissions Insurance Lawyer in Orlando, FL
If your insurance company is refusing to honor its E&O policy, you will want to seek legal representation as soon as possible. The Germain Law Group handles various liability insurance matters and can work to help you achieve the most favorable outcome possible to your claim.
Michael Germain is an insurance law attorney in Orlando who represents clients throughout Orange County as well as parts of Lake County, Indian River County, Okeechobee County, and Brevard County. He can review your case and answer all of your questions when you call (813) 835-8888 or fill out an online contact form to take advantage of a free consultation.
---
Meet Our Attorney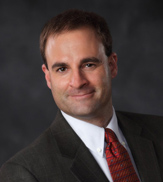 Michael B. Germain
Michael B. Germain is the founder of the Germain Law Group. For over a decade, Michael has been involved in litigating insurance claims and complex commercial matters.
Read More