Member of the Best Attorneys of America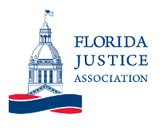 Member of the Florida Justice Association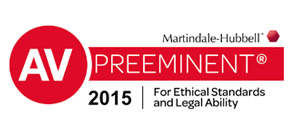 Top Rated by AV Preeminent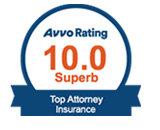 Superb Rated by Avvo

Top Rated by Super Lawyers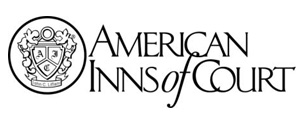 American Inns of Court
Life Insurance
When a person buys life insurance, the insurance company pays a tax-free sum of money to the designated beneficiary or beneficiaries upon the death of the policyholder. Life insurance policies are intended to help provide for families who often have to adjust to a sudden loss of income.
For loved ones, life insurance proceeds can provide crucial financial support. Unfortunately, insurance companies can sometimes make it difficult to obtain these benefits.
Lawyer for Life Insurance Disputes in Orlando, Florida
Has your life insurance claim been denied or are you facing other challenges obtaining death benefits? You should contact the Germain Law Group as soon as possible for help determining the best recourse in pursuing your claim.
Orlando insurance law attorney Michael Germain represents clients throughout Orange County and many nearby communities in Central Florida, including Volusia County, St. Lucie County, Seminole County, and Osceola County. You can take advantage of a free, no-obligation consultation that will allow our lawyer to evaluate your claim as soon as you call (813) 835-8888 today.
Overview of Life Insurance Claims in Orange County
---
How Life Insurance Policies Work in Florida
Florida Statute § 624.602 defines life insurance as the insurance of human lives. These contracts are typically agreements between the policyholders (also called the insureds) and the insurance companies in which the policyholder agrees to regularly pay premiums in exchange for the insurer providing a sum of money to a designated beneficiary or beneficiaries upon the policyholder's death.
Several different kinds of life insurance policies exist, each with different costs and benefits for the policyholders. Some of the most common include
Term Life — Term life insurance policies are generally cheaper than other permanent life insurance policies, but they also provide protection for a definite limited amount of time. Term policies may be anywhere between five years and 30 years, and the policies do not have any cash value (the amount of money a policyholder would receive for an insurance policy if he or she cancelled the contract and surrendered his or her rights to future benefits).
Whole Life — As the name implies, a whole life policy is intended to provide protection for the whole life of the policyholder. Whole life policies have cash value, but policyholders are typically unable to increase or decrease their benefits or premiums later on.
Universal Life — Universal life is similar to whole life in that it covers the policyholder for his or her entire life, but these policies also put part of the premiums into interest-earning cash accounts. If a policyholder is unable to make payments, the cash value may be able to cover the costs of the payments.
Variable Life — Variable life is similar to universal life, except that the portion that would be invested in a cash account can be placed into other investments. Investments with favorable returns could lead to tax-deferred earnings for the policyholder, but bad investments could lead to the policyholder having to pay extra premiums in order to maintain the policy.
Life insurance policies may contain additional benefits for certain causes of death, such as accidents or terminal illnesses. Some policies, however, may decline coverage for suicide.
---
Filing Orlando Life Insurance Claims
When a life insurance policyholder dies, the beneficiary or beneficiaries will file claims with the insurance company. Insurers typically require proof of the policyholder's death and may also require additional paperwork.
If more than one beneficiary is named on a life insurance policy, then all beneficiaries will need to submit claims. When a policyholder underwent a life change such as divorce or childbirth, it is possible that there may be competing beneficiaries—in which case, beneficiaries will want to be sure that they have legal representation.
Insurance companies are expected to promptly settle life insurance claims. Under Florida Statute § 624.155 (1)(b)3, beneficiaries can bring civil actions against insurers for any failure to promptly settle a claims when its "obligation to settle a claim has become reasonably clear."
---
Denial of Orange County Life Insurance Claims
Most life insurance benefits involve significant sums of money, often being hundreds of thousands of dollars. Insurers will thus try to take advantage of any reason possible to deny claims from beneficiaries.
Some of the most common reasons for claim denials include alleged failure by the policyholder to pay premiums or some kind of misrepresentation by the policyholder about his or her health on the initial application. If an insurance company denies a life insurance claim, it must provide the beneficiary with a specific reason for the denial and the provision in the policy justifying the denial.
Insurers should also provide beneficiaries explanations of how to appeal denials or have them reviewed. Beneficiaries typically have a limited amount of time to file appeals, and Florida Statute § 717.107(1) establishes that life insurance funds are presumed unclaimed if there are no claims filed within five years of becoming due and payable.
An experienced lawyer can help beneficiaries with any issues that may arise in attempting to obtain life insurance benefits. If an insurer is refusing to pay proceeds, it may be acting in bad faith. You can find some answers to a few of the most frequently asked questions about life insurance claims.
---
Florida Resources for Life Insurance
Life Insurance Overview | Florida Department of Financial Services — The Department of Financial Services was created after the merger of the Department of Insurance, Treasury, State Fire Marshal, and the Department of Banking and Finance. On this section of the department's website, you can get an overview of life insurance policies. You can view common terms, learn more about underwriting, and read about some of the most common concerns.
Florida Life & Health Insurance Guaranty Association (FLAHIGA) — FLAHIGA is a statutory entity composed of all insurers licensed to sell life insurance in Florida. If a member insurer becomes insolvent and is ordered to be liquidated by a court, FLAHIGA provides protection to Florida residents who are holders of life insurance policies with the insolvent insurer. You can find answers to many frequently asked questions about FLAHIGA on this website.
---
The Germain Law Group | Life Insurance Lawyer in Orlando, FL
If an insurance company has denied your life insurance claim or is delaying payment of your benefits, you will want to immediately retain legal counsel. The Germain Law Group can appeal any denial and fight to get you the benefits you are entitled to.
Michael Germain is an insurance law attorney in Orlando who helps clients all over Orange County as well as communities in Okeechobee County, Lake County, Indian River County, and Brevard County. He can review your case when you call (813) 835-8888 or submit an online contact form to schedule a free initial consultation.
---
Meet Our Attorney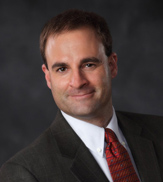 Michael B. Germain
Michael B. Germain is the founder of the Germain Law Group. For over a decade, Michael has been involved in litigating insurance claims and complex commercial matters.
Read More