Member of the Best Attorneys of America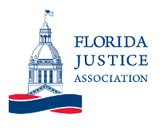 Member of the Florida Justice Association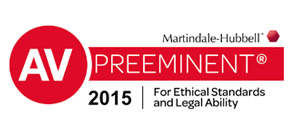 Top Rated by AV Preeminent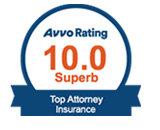 Superb Rated by Avvo

Top Rated by Super Lawyers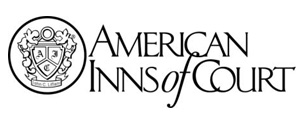 American Inns of Court
Fire Damage in Orlando, FL
In 2015, Florida had approximately 2,422 wildfires. Florida saw an even higher number of fires when you add those that were caused by human mistakes and crime, such as failing to put out campfires and criminal arson respectively.
Not only do fires cause smoke and heat damage, but other damage may include electrical damage, water damage, or structural damage.
Having adequate property insurance is imperative when you own property in Florida. Being able to fulfill a claim when unfortunate events like fires damage your property is even more important.
Attorney for Fire Damage Liability in Orlando, Florida
If you own a home or business in Orlando, Florida, that has unfortunately undergone severe fire damage, and you have also had a claim to your insurance provider denied, call attorney Michael B. Germain.
Having an attorney who has extensive experience negotiating deals with insurance companies about claims that they have denied will aid you in your fight with your insurance company over fire damage. Attorney Michael Germain takes cases in Orange County and in the surrounding counties of Brevard, Polk, Seminole, Osceola, Lake and Volusia County, Florida.
Call (813) 835-8888 now for a confidential consultation about your insurance claim.
What to Know About Fire Insurance
Florida law and your specific policy will determine whether your fire insurance policy carrier has an obligation cover your insured building. Speak to your policy provider to determine what kind of damage is covered by your policy.
Remember you are entitled to a copy of your policy. Florida Statute § 627.4137 states that each insurer that provides liability insurance coverage to pay all or part of any claim must provide a statement made under oath with regard to each policy and it must contain the following information:
the name of each insured
the name of the insurer
the limits of liability coverage
a statement of any policy or coverage defense which such insurer reasonably believes is available to such insurer at the time of filing and
a copy of the policy
In Florida, the insurer must provide the above information within thirty (30) days of a written request by the claimant.
Denial of a Fire Damage Claim in Orlando, FL
Insurance companies in Orlando Florida, thoroughly investigate fires looking for any signs of fraud or bad faith. Often times an insurance company will attempt to deny your claim or show that the fire resulted from an incident that was not covered by your policy.
If your insurance company denies your claim for fire damage, it must provide you with a notice of the denial, along with an explanation of why it denied coverage and the specific provisions in your policy.
It is important that before you sign any documents or releases that you speak to an experienced insurance lawyer who will help you proceed with any necessary legal action.
Additional Resources
Fla. Stat. § 627.4137 – Visit Online Sunshine the official website of the Florida Legislature for the full statutory language of the disclosure of certain information required statute under the Florida Statutes on Insurance Rates and Contracts.
Find an Attorney for Fire Insurance Liability in Orange County, FL
Fire can cause extensive damage to your home. Being forced to handle the full financial burden from fire damage can cause financial hardship, especially when you have paid your monthly insurance premiums. Call an experienced insurance liability attorney if you or someone you know has been denied insurance coverage for property damage in Orlando, Florida.
If you or someone you know has filed a claim with their insurance company but was denied coverage, call attorney Michael B. Germain before you sign any release with your insurance company. Michael Germain takes cases in Orlando and in the surrounding cities of Kissimmee, Titusville, Bartow, Sanford, Tavares, and Deland.
Insurance lawyer Michael Germain is an experienced attorney who can help you prepare for any legal action against your insurance company. If your lawsuit is in Brevard County, Volusia County, Polk County, Lake County, Seminole County, or Osceola County, then call Michael Germain for information on how to fight for the best settlement.
Call (813) 835-8888 to schedule an appointment to speak one-on-one with Florida insurance attorney Michael German.
This article was last updated on Tuesday, February 21, 2017.
Meet Our Attorney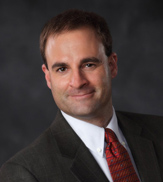 Michael B. Germain
Michael B. Germain is the founder of the Germain Law Group. For over a decade, Michael has been involved in litigating insurance claims and complex commercial matters.
Read More