Member of the Best Attorneys of America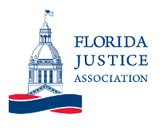 Member of the Florida Justice Association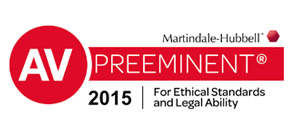 Top Rated by AV Preeminent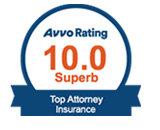 Superb Rated by Avvo

Top Rated by Super Lawyers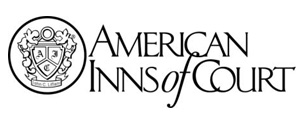 American Inns of Court
›
›
Frequently Asked Questions
Frequently Asked Questions
A party that is considered legally liable becomes financially responsible for civil claims. While many people take out insurance policies specifically to protect their assets from unexpected events, insurance can also help protect parties from legal liability in certain cases.
Liability insurance can be extremely complex and confusing for most people, and the Germain Law Group helps clients throughout Orange County and surrounding areas in Central Florida with liability claims. Michael Germain is a skilled insurance lawyer in Orlando who is experienced handling these claims, and he can help you understand your legal options as soon as you call (813) 835-8888 to take advantage of a free consultation.
---
Frequently Asked Liability Insurance Questions in Orlando
---
What is liability insurance?
Liability insurance protects the assets of policyholders from legal liabilities that may be imposed as the result of lawsuits or other legal claims. Automobile insurance is one of the most common forms of liability insurance. Additional forms include commercial, homeowners, and employers liability insurance.
---
Why does a business need liability insurance?
Without liability insurance, companies are exposed to several risks that threaten to destroy businesses and bankrupt their owners. A company that does not have liability insurance has to pay for the costs of repairs to damaged property or replacing stolen property out of pocket.
Additionally, a business without liability insurance will have to pay to hire its own legal defense in the event that it is the subject of a lawsuit. Attorney fees in these cases have the potential to possibly exceed the amount of any judgment or settlement.
---
How much does liability insurance cost?
The costs of liability insurance vary depending on the type of insurance sought, the policy limits, and deductibles. Additionally, the costs of a liability insurance policy also depend on the party seeking the policy. Depending on the type of coverage sought, the claims history of a person or the size and nature of a business can also impact insurance rates.
---
What does Commercial General Liability (CGL) insurance cover?
CGL policies protect businesses from lawsuits stemming from various kinds of accidents or other negligent acts. A CGL policy typically provides legal defense and asset protection relating to the following types of claims:
Bodily injury;
Damage to another party's property;
Personal injury (involving violations of rights rather than physical harm); and
False or misleading advertising.
---
What is the difference between Professional Liability insurance and General Liability insurance?
General liability insurance protects businesses against the general kinds of lawsuits listed above. Professional liability insurance (frequently referred to as Errors and Omissions Insurance) is a product that protects companies from third-party lawsuits stemming from their professional services. Failure to fulfill contractual obligations, inaccurate advice, and misrepresentation can all be claims that may be protected under professional liability insurance.
---
Do incorporated businesses need liability insurance?
Yes. While protecting personal assets from any business liabilities is one of the primary reasons companies incorporate, it is important to understand that incorporation does not provide owners with complete immunity from liability claims.
While an incorporated business is technically a separate legal entity, owners can still be held personally liable for malpractice, contractual issues, or criminal charges. Without liability insurance, the company is not only at risk, but the owners could also be financially ruined by a lawsuit.
---
What is an umbrella liability insurance policy?
An umbrella policy is designed to provide additional protection on top of primary liability policies. Umbrella policies not only provide excess limits when the limits of underlying liability policies have been exhausted, but they can also provide protection against claims that may not be covered by those underlying policies.
---
Is there a comprehensive liability insurance policy that covers all risks?
Insurers are generally loathe to use the term comprehensive because the truth is that there is no policy that covers absolutely everything. Even policies that are "all-risk" contain exceptions which are not covered. People who are seeking a multitude of liability protections generally must have more than one policy tailored to meet all of their risk concerns.
---
What is the difference between "Claims-Made & Reported" and "Pure Claims-Made" forms?
The timing of legal claims can be extremely frustrating for liability insurance policyholders. When an alleged wrongful act occurs that leads to a legal claim, the handling of the claims depends on the policy. Claims are made against the insured and they are reported to the insurer.
A "Claims Made & Reported" policy usually requires that a claim be made and reported during the policy period or extended reporting period (ERP). A "Pure Claims-Made" policy generally requires the insured only report the claim as soon as possible—which may not necessarily be during the policy period.
---
Why do I need to hire an Orlando insurance lawyer if my insurance company is supposed to provide legal defense?
While a party may have a liability insurance policy, insurers may still find reasons not to honor them. In some cases, insurance companies will deny coverage because the harm involved was not covered by the specific policy.
In other cases, insurers could issue a notification called a "reservation of rights" under which an insurance company agrees to defend a policyholder but simultaneously retains its ability to disclaim the coverage and thus seek reimbursement of costs if it determines the claim was not covered by the liability policy.
Do not take any chances with you liability insurance policy coverage. Orlando insurance law attorney Michael Germain of the Germain Law Group assists clients all over Orange County and nearby areas in Okeechobee County, St. Lucie County, Indian River County, Volusia County, Osceola County, Lake County, Seminole County, and Brevard County. Call (813) 835-8888 or submit an online contact form today to let our lawyer determine the best possible recourse for pursuing your claim.
---
Meet Our Attorney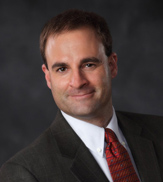 Michael B. Germain
Michael B. Germain is the founder of the Germain Law Group. For over a decade, Michael has been involved in litigating insurance claims and complex commercial matters.
Read More