Member of the Best Attorneys of America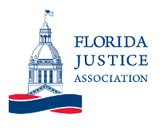 Member of the Florida Justice Association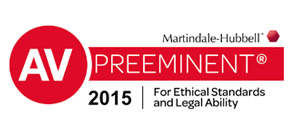 Top Rated by AV Preeminent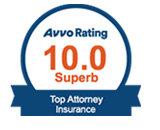 Superb Rated by Avvo

Top Rated by Super Lawyers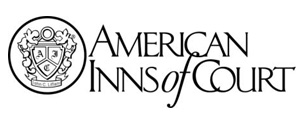 American Inns of Court
›
›
Commercial General Liability (CGL) Insurance
Commercial General Liability (CGL) Insurance
Businesses in Florida often need to take out special insurance policies that protect them from a variety of liability claims. Commercial General Liability (CGL) insurance policies—frequently referred to as liability insurance, commercial insurance, or business insurance—broadly cover several claims of injury or damage.
While a CGL is intended to protect companies in the event that they are sued, the protections are offered are not limitless. When a business files a claim under its CGL, an insurance company may attempt to cite an exclusion as a reason for not honoring the policy.
Commercial General Liability (CGL) Insurance Lawyer in Orlando, FL
Do you feel that your insurer is failing to honor the terms of its CGL policy? The Germain Law Group understands the complexity of most commercial liability policies and works to resolve disputes with insurance companies.
Michael Germain is an insurance law attorney in Orlando who helps businesses all over Orange County as well as Brevard County, Volusia County, Indian River County, and Lake County. He can review your claim as soon as you call (813) 835-8888 to schedule a free, no-obligation consultation.
Orange County CGL Insurance Information Center
---
What CGL Policies in Florida Cover
CGL policies are designed to protect companies from lawsuits filed by third parties, including customers or competitors of the businesses or possibly even trespassers. In some cases, a company may bundle its CGL policy with workers' compensation and property insurance under an inclusive package called a business owner's policy (BOP).
On its own, a CGL policy is essentially broken down into four areas of liability protection:
Bodily injury;
Damage to another party's property;
Personal injury (involving violations of rights rather than physical harm); and
False or misleading advertising.
While CGL policies have a fairly wide scope of protection, there are some claims for which they will not protect against without an additional insurance policy. A few of the types of claims that may not be covered by most CGL policies include:
Automobile-related bodily injury claims;
Breach of contract;
Criminal acts;
Contractual liability;
Discrimination;
Knowing violations of rights;
Pollution;
Publication of statements the business knew to be false;
Sexual harassment;
Unauthorized use of a third party's personal information; and
Wrongful termination.
---
Duties of Insurance Companies Under Orlando CGL Policies
If a business is sued, its CGL policy insurer is obligated to provide legal defense against the claim. If there is a judgment against the company, then the insurer is obligated to pay (up to the policy limits) all economic, noneconomic, and punitive damages.
CGL policies are intended to minimize the possible expenses relating to lawsuits that could otherwise become extremely costly. If an insurer denies CGL coverage, the business could be forced to retain its own legal defense—an expense that can oftentimes be even more expensive than any potential judgment or settlement.
In some cases, insurance companies may issue "reservation of rights" letters which could mean that the insurer provides legal defense but may seek reimbursement of those costs if the insurance company learns that claim was not covered by the CGL policy. If your insurer is refusing to pay a judgment or is arguing a claim is not covered by your CGL policy, you should immediately contact a lawyer for help protecting the best interests of your business.
---
CGL Statute of Limitations in Orange County
When an insurance company fails to pay a judgment or settlement owed to a third party or otherwise fails to fulfill its obligations under a CGL policy, the policyholder may be able to file a breach of contract claim. Under Florida Statute § 95.11, a business has four years to bring a breach of contract action relating to a liability claim.
Breaches of CGL policies can be very complicated and strongly contested. For this reason, it is critical to contact an attorney as soon as possible when a company believes there are any issues relating to the defense it is receiving under its CGL policy.
---
Florida CGL Resources
The Basics of Commercial General Liability Policies — You can get a helpful overview of CGL policies in this American Bar Association (ABA) article. The piece covers the insuring agreement as well as the insurer's duty to defend and duty to indemnify. The article also touches on other policy terms that may impact coverage.
The Dance of the Porcupines: Defense Under a Reservation of Rights in Florida — The Florida Bar Journal published this article in February 2009. It examines some of the major cases relating to insurance companies using the defense of a reservation of the right to deny coverage. The article covers the Florida Claims Administration Statute, common law under a reservation of rights, and acceptance and rejection of a defense under a reservation of rights.
---
The Germain Law Group | CGL Lawyer in Orlando, Florida
If you are engaged in any kind of a dispute with your insurance company regarding you CGL policy, you should seek legal representation as soon as possible. The Germain Law Group can review your CGL and answer all the questions you have about your rights and your insurer's obligations.
Orlando insurance law attorney Michael Germain serves communities throughout Orange County and surrounding areas in Seminole County, Osceola County, St. Lucie County, and Okeechobee County. Call (813) 835-8888 or fill out an online contact form right now to take advantage of a free consultation that will let our lawyer review your claim.
---
Meet Our Attorney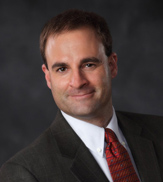 Michael B. Germain
Michael B. Germain is the founder of the Germain Law Group. For over a decade, Michael has been involved in litigating insurance claims and complex commercial matters.
Read More