Member of the Best Attorneys of America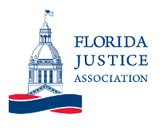 Member of the Florida Justice Association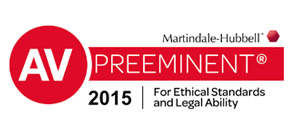 Top Rated by AV Preeminent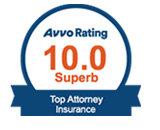 Superb Rated by Avvo

Top Rated by Super Lawyers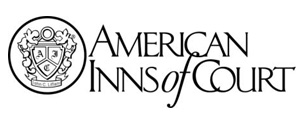 American Inns of Court
Unjust Enrichment
Unjust enrichment is a legal theory created to prevent an individual from reaping the benefits of something, typically goods or a service, that he or she did not pay for.
Although unjust enrichment is often referred to as "quasi-contract," this is a misnomer because the reality is that with unjust enrichment there is no contract at all. The lack of a contract between the parties is usually the cause of the unjust enrichment.
Attorney for Unjust Enrichment in Orlando, FL
If you or someone you know has provided a service or goods under what he or she believed to be a contract, yet they still have not received payment in Orlando, or any the surrounding cities of Kissimmee, Titusville, Sanford, Bartow, Tavares, or Deland, then contact attorney Michael B. Germain.
Michael Germain is a skilled attorney who has handled multiple cases throughout Florida. He will work tirelessly to get a client the best possible results.
Call (813) 835-8888 now for more information about how to recover damages from unjust enrichment in Florida in Orange County, and in the following counties of Lake County, Volusia County, Seminole County, Brevard County, Polk County, and Osceola County, Florida.
Proving Unjust Enrichment in Florida
To prove unjust enrichment in Florida, the claimant must prove, by clear and convincing evidence, the following:
that a benefit was conferred upon the defendant;
that the defendant "appreciated" the benefit (i.e. was enriched);
that there was a lack of an adequate remedy at law; and
that the defendant's acceptance and retention of the benefit without paying is
Compensation for unjust enrichment is usually in the form of money damages. The compensation amount is based on the value of the benefit conferred. Proof of damage, however, is difficult to prove. With unjust enrichment, whether a "benefit was conferred," is determined through the eyes of the recipient.
Bars to Recovery for Unjust Enrichment
In Florida, the unjust enrichment doctrine is intended to ensure that those who perform services or provide goods are not taken advantage of. People cannot, however, perform work or provide benefits that the recipient did not request.
The officious intermeddler doctrine occurs when a person performs a labor for another without the recipient's consent or request. An individual who is considered an officious intermeddler cannot recover under unjust enrichment theory regardless of how valuable the service was.
Emergency Aid Exception
The officious intermeddler doctrine has an exception in Florida. In emergency situations, if a person intervenes and renders a service, that would otherwise cost, then the performer may later recover for that service. The most common example is in emergency aid situations is with doctors.
For example, if a doctor saw an individual on the ground unconscious and he or she rendered aid, then the doctor may later be able to recover for services rendered.
The idea is that a person who supplies goods or services to another, without consent, may be entitled to recover if he or she did not act as a meddler, he or she had the intent to charge thereafter, and the goods or services were necessary to prevent serious bodily harm.
Additional Resources
Distinguishing Quantum Meruit and Unjust Enrichment –Visit the Florida Bar website for an article on the difference between quantum meruit and unjust enrichment in the Florida Bar Journal. The article discusses the definitions of these terms and the problems associated with implied and quasi-contracts.
Nursing Care Servs. Inc., v. Dobos, 380 So. 2d 516, 518 (Fla. 4th DCA 1980) - Read the District Court of Appeals of the Fourth Circuit opinion on restitution and implied contracts under Florida law.
Finding an Attorney for Unjust Enrichment in Orange County, Florida
Under Florida law, an individual is entitled to be compensated for services or goods rendered as long as such services were expected or requested. It is imperative that you contact an attorney if you have not yet received payment for serviced that you have provided someone. An attorney who is a zealous advocate and who will fight to get you adequate compensation is invaluable.
Attorney Michael B. Germain has handled multiple civil litigation cases throughout Florida in Orange County, and in the surrounding counties of Seminole County, Brevard County, Polk County, Lake County, Volusia County, and Osceola County, Florida.
Call (813) 835-8888 now for a consolation about unjust enrichment and commercial property insurance.
This Article Was Last Updated On Friday, March 03, 2017
Meet Our Attorney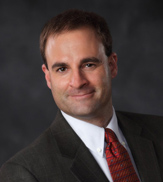 Michael B. Germain
Michael B. Germain is the founder of the Germain Law Group. For over a decade, Michael has been involved in litigating insurance claims and complex commercial matters.
Read More