Member of the Best Attorneys of America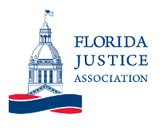 Member of the Florida Justice Association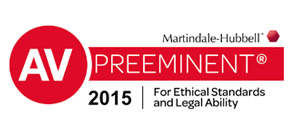 Top Rated by AV Preeminent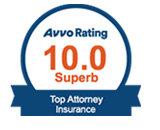 Superb Rated by Avvo

Top Rated by Super Lawyers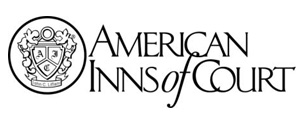 American Inns of Court
Homeowners Insurance
Homes typically represent the largest single purchases of most people's entire lives. With such a significant amount of money dedicated to these assets, it is only logical that homeowners take out policies that protect them in the event of numerous unseen accidents.

Florida Statute § 624.604 states that property insurance "is insurance on real or personal property of every kind and of every interest therein, whether on land, water, or in the air, against loss or damage from any and all hazard or cause, and against loss consequential upon such loss or damage, other than noncontractual legal liability for any such loss or damage." Insurance companies seek to pay as little as possible to resolve any property damage claims from homeowners, possibly even finding reasons to deny claims altogether.
Lawyer for Homeowners Insurance Disputes in Orlando, FL
If your insurer is undervaluing or has denied your recent homeowners insurance claim, it will be in your best interest to immediately retain legal counsel. The Germain Law Group understands the complexity of these claims and can work to achieve the most favorable outcome to your situation.
Michael Germain is a skilled insurance law attorney in Orlando who helps clients throughout Orange County and nearby communities in Osceola County, Brevard County, Seminole County, and Lake County. Let him determine the best recourse for pursuing your claim by calling (813) 835-8888 right now to take advantage of a free consultation.
Overview of Homeowners Insurance in Orange County
---
Types of Homeowners Insurance in Florida
The possible perils covered by a homeowners insurance policy depend on the specific package that the homeowner purchased. Generally, most policies cover the following 11 perils:
Aircrafts;
Explosions;
Fire or lightning;
Glass that is part of the home;
Riots or civil disturbances;
Smoke;
Theft;
Vandalism or malicious mischief;
Vehicles;
Volcanic eruptions; and
Windstorms or hail.
The three most common packages for single-family owner-occupied homes include:
Homeowners Policy Broad Form 2 (HO-2) — An HO-2 policy is a named-perils policy that specifically covers the perils enumerated in the policy. If a peril is not included, then it is excluded.
Homeowners Policy Special Form 3 (HO-3) — An HO-3 policy is a more open perils policy that covers almost all damage to the house—including all of the perils listed in an HO-2 policy—except for a few specifically excluded perils.
Homeowners Modified Form 8 (HO-8) — An HO-8 policy is for older homes in which the replacement costs exceed the market values. HO-8 policies provide functional replacement with limited theft coverage.
Some of the other less common types of homeowners insurance packages include the Homeowners Policy Basic Form 1 (HO-1) and the Homeowners Policy Comprehensive Form 5 (HO-5). An HO-1 policy offers very limited coverage and is only offered by a few insurers in Florida. An HO-5 policy is essentially the same as an HO-3 policy, but also covers personal possessions.
---
Filing Homeowners Insurance Claims in Orlando
Before filing a homeowners insurance claim, a property owners should take photographs of the areas damaged. If the claim involves theft, the homeowner should notify authorities and make sure a police report is filed.
All policies have time limits on filing claims. Property owners should review the terms of their policies and see how long they have to file claims, what their deductibles are, how long it might take to process claims, and whether they should obtain estimates for repairs.
All homeowners should seek legal representation as soon as possible in these cases—even before they contact their insurance companies or agents. A lawyer can ensure that your claim contains all of the necessary (and correct) information.
It is extremely important to take action as quickly as possible following any damage to or theft from your home, as the passage of Senate Bill 408 (SB 408) in May 2011 amended Florida Statute § 95.11(2) such that the statute of limitations for filing claims relating to insurance companies breaching their contracts with policyholders. The statute of limitations for property damage relating to windstorm and hurricane damage is now three years, and the period begins running from the date of loss, not the date of the breach.
---
Reasons Why Orange County Homeowners Insurance Claims Are Denied
Insurers are in business to make money, and this often requires paying as little as possible to resolve homeowners insurance claims. As a result, insurance companies will review policies to identify any areas of insurance contracts that will allow them to provide reasons for simply denying claims.
Some of the most common reasons that homeowners insurance claims are denied include, but are not limited to:
Claim exceeds policy limits;
Homeowner failed to comply with certain obligations or conditions of policy;
Information on application is deemed false or exaggerated;
Policyholder failed to pay premiums or loss occurred outside coverage period;
Pre-existing issue caused or contributed to damage;
Type of loss not covered by policy;
When an insurer denies a claim, it must also provide specific reasons for doing so while identifying the area of the policy that justifies the denial. If an insurance company fails to do this, it can be considered acting in bad faith.
A denial of a homeowners insurance claim is by no means the final word, and a property insurance attorney can help determine the best way to hold an insurer accountable. You could be able to pursue action for a breach of contract claim.
---
Florida Resources for Homeowners Insurance
Homeowners' Insurance | A Toolkit for Consumers — Review this guide from the Florida Department of Financial Services that discusses homeowners insurance policies. The toolkit includes tips for insuring your home, what policies cover when disasters strike, and how the claims process works. You can also find property inventory tips and a legal and financial document checklist.
Homeowners Insurance | Office of Insurance Regulation — Learn more about the components of homeowners insurance policies on this section of the Florida Office of Insurance Regulation website. You can find additional information concerning the Homeowner Claims Bill of Rights, primary statutes, and primary rules. The website also contains information about forms, legislative changes, and recent news.
---
The Germain Law Group | Homeowners Insurance Lawyer in Orlando, Florida
Are your preparing to file or has your insurance company already denied your homeowner insurance claim? You may will have legal options and the Germain Law Group can help determine the best recourse for pursuing your claim.
Orlando insurance law attorney Michael Germain represents clients in the greater Orange County area, including communities in Volusia County, Indian River County, St. Lucie County, and Okeechobee County. Call (813) 835-8888 or complete an online contact form today to schedule a free consultation that will let our lawyer review your case.
---
Meet Our Attorney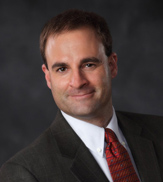 Michael B. Germain
Michael B. Germain is the founder of the Germain Law Group. For over a decade, Michael has been involved in litigating insurance claims and complex commercial matters.
Read More