Member of the Best Attorneys of America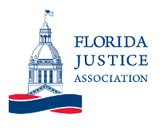 Member of the Florida Justice Association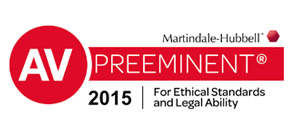 Top Rated by AV Preeminent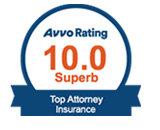 Superb Rated by Avvo

Top Rated by Super Lawyers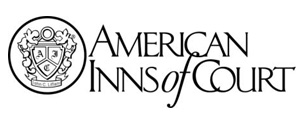 American Inns of Court
Bad Faith
People pay premiums for liability insurance policies with the expectation that their insurers will be there to cover them in the event that they become the subject of lawsuits or civil actions. If an insurance company does not do its due diligence in handling a liability insurance claim, the insurer could be acting in "bad faith."
Bad faith issues can arise in several types of liability insurance, including—but not limited to:
Bad faith insurance victims may be individuals with first party or third party liability insurance claims. A first party insurance claim is filed by the policyholder with his or her own insurance company while a third party claim is filed by the victim with the insurer for the negligent party.
Lawyer for Bad Faith Insurance Claims in Orlando, Florida
Is your insurer delaying or refusing to provide the liability coverage that you paid for? It is in your best interest to immediately contact the Germain Law Group for help seeking the most favorable resolution to your claim.
Michael Germain is a skilled insurance law attorney in Orlando who represents clients throughout Orange County as well as surrounding areas in Brevard County, Osceola County, Seminole County, and Lake County. He can review your claim and discuss your legal options as soon as you call (813) 835-8888 to take advantage of a free consultation.
Overview of Liability Insurance Bad Faith in Orange County
---
Bad Faith in Florida Liability Insurance Claims
With liability insurance claims, an insurer may take any number of actions that could be considered acting in bad faith. While a policyholder is expecting protection from the insurance company, the insurer may attempt to deny coverage by deliberately interpreting or even misrepresenting the facts to construe the policyholder was at fault for an accident or another incident.
Florida Statute § 624.155(1) establishes several instances in which an individual can bring a bad faith civil action against an insurance company. Examples include violations of any of the following statutes:
Unfair claim settlement practices, Florida Statute § 626.9541(1)(i);
Illegal dealings in premiums, Florida Statute § 626.9541(1)(o);
Refusal to insure, Florida Statute § 626.9541(1)(x);
Preferring certain agent or insurer, Florida Statute § 626.9551;
Discriminatory life or disability insurance practices based on a disability, Florida Statute § 626.9705;
Discriminatory life insurance practices based on a sickle-cell trait, Florida Statute § 626.9706;
Discriminatory disability insurance practices based on a sickle-cell trait, Florida Statute § 626.9707; or
Failure to return premium for canceled insurance policies, Florida Statute § 627.7283.
An insurer could also be considered to have acted in bad faith if it did not attempt to settle claims when it could and should have done so. If an insurance company makes claims payments to insureds or beneficiaries that are not accompanied by statements setting forth the coverage under which the payments are being made, that can also be considered acting bad faith under state law.
When a policyholder's liability is clear and an excess judgment is likely due to the extent of the resulting damage, the insurance company is obligated to initiate settlement negotiations. Insurers must investigate the facts of these cases, give fair consideration to settlement offers that are not unreasonable, and settle when possible if there is a realistic prospect of having to pay the total recovery.
Delays in settlement negotiations or excess judgments against the policyholders that exceed policy limits can be interpreted as insurance companies acting in bad faith.
---
Bad Faith Liability Insurance Remedies in Orlando
Policyholders whose insurers have acted in bad faith have the right to pursue damages that may include court costs and attorney's fees. If the insurance company's actions occurred "with such frequency as to indicate a general business practice" and were in reckless disregard for the rights of any insured or were willful, wanton, and malicious, the policyholder may also be entitled to punitive damages.
If you suspect that an insurer has acted in bad faith in handling your liability claim, immediate action is critical. Senate Bill 408 (SB 408) amended Florida Statute § 95.11(2) in May 2011 and changed the statute of limitations for bad faith claims, as the period now begins on the date of the policyholder's loss instead of the date that the insurance contract was breached.
---
Florida Resources for Bad Faith Liability Insurance
Perera v. United States Fidelity and Guaranty Company — Mitchell Perera was crushed to death by a piece of equipment during the course of his employment with Estes Express Lines Corporation. Perea's wife and the personal representative of his estate, Pamela Perera, filed a wrongful death suit against Estes and specified named employees of Estes a state trial court. At the time of Perera's death, Estes maintained three insurance policies: a commercial liability policy issued by Cigna Property and Casualty Insurance Company with a limit of $1 million, subject to a $500,000 deductible; an excess worker's compensation employer's liability policy issued by United States Fidelity and Guaranty Company (USF & G) with a limit of $1 million after Estes' self-insured retention of $350,000; and an umbrella excess liability policy issued by the Chubb Group of Insurance Companies with a limit of $25 million. All three policies required Estes to provide its own defense. Perera demanded $12 million to settle the case and she, Estes, and the three insurance companies met to mediate the case, but USF & G was asked to leave the mediation was asked to leave the mediation when it insisted that the intentional acts exclusion contained in its policy precluded coverage of Perera's claim against Estes. Estes unilaterally settled the claim for $10 million after the parties failed to reach a settlement in mediation, half of which would be sought in a lawsuit filed against USF & G. The federal district court dismissed Perera's lawsuit against USF & G after determining Estes was never exposed to liability in excess of its policy limits because any such exposure was covered by the Chubb insurance, which had limits of $25 million. In May 2010, the Supreme Court of Florida concluded that "USF & G's actions did not cause Estes to sustain the claimed damages of $4 million or to be exposed to liability in excess of its policy limits." The court noted:
Although an excess judgment is not always a prerequisite to bringing a bad-faith claim, the existence of a causal connection is a prerequisite-in other words, the claimed damages must be caused by the bad faith.
Florida's New Good Faith Duty on an Insurer Not to Settle — The Florida Bar Journal published this article in November 2014 examining a liability insurance company's duties when facing multiple, competing claims—any one of which could potentially exhaust the limits of its insured's policy. The article touches on relevant case law, including the Fourth District Court of Appeal's 2003 decision in Farinas v. Florida Farm Bureau General Insurance Company. In that case, an insured driver caused an automobile accident that killed five people and injured six others—one of whom was rendered a quadriplegic. The Florida Farm Bureau General Insurance Company automobile policy had limits of $100,000 per claim and $300,000 per accident, but the insurer promptly settled for the limits with the badly injured driver of the other car and the estates of two individuals who were killed in the accident. Accident victims or survivors filed a third-party bad faith action alleging that the insurer's hasty settlement of the three claims was without regard for its insured's interests, exposing the insured driver to multiple multimillion dollar judgments already obtained by victims. The Court of Appeal wrote that it was confronted with three questions: "1) what was Farm Bureau's good-faith duty to the insured, the Copertinos, in a multiple claimant situation, 2) did Farm Bureau meet that duty and 3) are there any remaining issues of fact for a jury to determine." The Court of Appeal answered those questions as follows:
First, Farm Bureau's good faith duty to the insured requires it to fully investigate all claims arising from a multiple claim accident, keep the insured informed of the claim resolution process, and minimize the magnitude of possible excess judgments against the insured by reasoned claim settlement. This does not mean that Farm Bureau has no discretion in how it elects to settle claims, and may even choose to settle certain claims to the exclusion of others, provided this decision is reasonable and in keeping with its good faith duty. Second, whether Farm Bureau has met its good faith duty and undertaken a reasonable claims settlement strategy are questions for a jury to decide. Consequently, in answer to the third question, there are many factual issues for the jury to resolve, including whether Farm Bureau's quick settlement with three of the possible claimants was reasonable, whether Farm Bureau's rejection of global and other settlement options contemplated the best interests of the insured, whether Farm Bureau adequately investigated the facts of all of the claims, and whether Farm Bureau properly rejected advice of legal counsel and suggested settlement strategies proposed by Farm Bureau employees.
---
The Germain Law Group | Liability Insurance Bad Faith Lawyer in Orlando, Florida
If you think that your insurer has failed to handle your recent liability claim in good faith, it will be enormously important for you to retain legal representation. The Germain Law Group can evaluate the facts of your case and determine the best possible recourse.
Orlando insurance law attorney Michael Germain helps individuals and businesses in Orange County and nearby communities in Indian River County, Volusia County, St. Lucie County, and Okeechobee County. Call (813) 835-8888 or complete an online contact form to schedule a free, no-obligation consultation that will allow our lawyer to review your claim.
---
Meet Our Attorney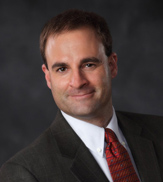 Michael B. Germain
Michael B. Germain is the founder of the Germain Law Group. For over a decade, Michael has been involved in litigating insurance claims and complex commercial matters.
Read More