Member of the Best Attorneys of America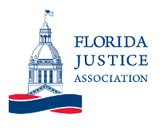 Member of the Florida Justice Association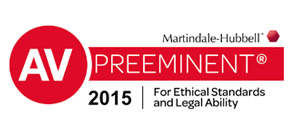 Top Rated by AV Preeminent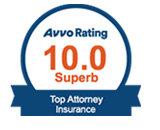 Superb Rated by Avvo

Top Rated by Super Lawyers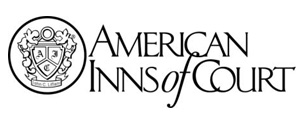 American Inns of Court
›
›
Frequently Asked Questions
Frequently Asked Questions
People take out life insurance policies to help protect their families in the event they die unexpectedly. With a variety of different kinds of policies for life insurance, many beneficiaries can be confused about how to handle filing claims after a loved one dies.
The Germain Law Group provides some answers to the most frequently asked questions about life insurance. Orlando insurance lawyer Michael Germain can answer your specific questions when you call (813) 835-8888 to schedule a free, no-obligation consultation.
---
Frequently Asked Life Insurance Questions in Orlando
---
What is life insurance?
A life insurance policy is a contract between the policyholder (frequently called the insured) and an insurance company (also called the insurer) in which the insurer agrees to pay a beneficiary or beneficiaries designated by the policyholder a sum of money upon the death of the insured. The amount of the payment and the length of the terms for the policy can vary. In certain cases, the insurance company may pay the sum if the policyholder is diagnosed with a terminal illness.
---
What is the difference between term life and permanent life insurance?
Life insurance policies may cover the entire life of a policyholder or just a specific term. Term policies provide protection for specified periods of time—usually 10, 20, or 30 years—and have no cash value.
Other policies that last the entire life of the insured are permanent life policies. Specific types of permanent life insurance include whole life, universal life, and variable life insurance. Most of these policies also have a cash value that builds over time.
---
Can an insurer cancel a life insurance policy?
Yes. An insurance company may cancel or rescind a policy if the insured fails to pay premiums or if the insurer determines that the policyholder committed fraud in completing the initial application. If a beneficiary filing a claim is informed that a policy was rescinded, the beneficiary should retain legal counsel in order to ensure that the insurer is not acting in bad faith.
---
What should I do if my claim has been denied?
Insurance companies make money by collecting premiums, not by issuing payouts. For this reason, insurers will always look for any reason to deny life insurance claims.
One of the most common reasons that life insurance claims are denied include a policyholder's alleged misrepresentation about his or her medical history. Every case is different, but a beneficiary still usually has options after a denial. If your life insurance claim was recently denied, you should immediately contact an Orlando insurance attorney for help examining your possible legal recourse.
---
What is material misrepresentation?
A material misrepresentation is defined as a knowing omission, concealment, or falsification of a fact or in an answer to a question during the application process which, if the insurer had known the truth, would have significantly altered the nature of the contract. Insurance companies routinely use claims of material misrepresentation as reason for denying life insurance claims.
When an insurer receives a life insurance claim, it will typically conduct a thorough review of the policyholder's original application in order to identify any possible error or oversight that could be exploited as a material misrepresentation. This tactic has led many lawyers to refer to the material misrepresentation defense as "post-claims underwriting," and beneficiaries who have their claims denied because of such alleged misrepresentation should be sure to have a lawyer review their case as soon as possible.
---
What are incontestability clauses?
An incontestability clause in a life insurance policy that prevents the insurance company from voiding coverage due to any misstatement by the insured after a specific amount of time has passed. Florida Statute § 627.455 establishes that insurance policies become incontestable once they have been in effect for two years.
Incontestability clauses do not necessarily mean that insurers cannot still deny claims. The statute provides specific exceptions for nonpayment of premiums and provisions relative to benefits in event of disability or provisions which grant additional insurance specifically against death by accident or accidental means.
---
Do beneficiaries have any options if a life insurance policy is missing or lost?
The death of a loved one is already a painful experience, but inability to locate paperwork relating to a life insurance policy only compounds stress for family members. When a possible beneficiary is unable to find their loved one's life insurance policy, they should not hesitate to contact multiple parties, including—but not limited to:
Financial advisors;
Florida Department of Financial Services;
Previous employers; or
The policyholder's insurance company (or all possible insurance companies).
You can also use the policy locator service provided by MIB Group, Inc., a member-owned nonprofit corporation owned by approximately 500 member insurance companies in the United States and Canada. An attorney can also assist you in locating your loved one's life insurance policy.
---
What happens if a policyholder commits suicide?
Most life insurance policies contain suicide clauses. These sections of the policy typically state the period of time in which suicide can be an exclusion for payment of claims, and most policies in Florida tend to state that life insurance payments for suicides will be made only if the insured held the policy for two years before his or her death.
---
What happens if the policyholder's life insurance company went out of business?
The Florida Life & Health Insurance Guaranty Association (FLAHIGA) was created in 1979 to protect life insurance policyholders. FLAHIGA is composed of all insurers licensed to sell life insurance in Florida, and the entity steps in to provide protection in the event that a member insurer is found to be insolvent and is ordered to be liquidated by a court.
---
Why do I need to hire an Orlando insurance lawyer for my life insurance case?
Insurers generally want to pay life insurance claims as quickly as possible without any issue. Insurance companies still have bottom lines to be mindful of, however, and this leads to increased scrutiny of certain types of claims.
You could face more difficulty obtaining benefits if you loved one took out the policy shortly before his or her death, the cause of the insured's death may have involved foul play, or the value of claim is fairly substantial. If you are encountering any kind of difficulty with your life insurance claim, it is in your ebst interest to contact the Germain Law Group as soon as possible.
Michael Germain is an insurance law attorney in Orlando who helps clients throughout Orange County and surrounding areas in Volusia County, Brevard County, Osceola County, St. Lucie County, Seminole County, Lake County, Indian River County, and Okeechobee County. He can evaluate your claim as soon as you call (813) 835-8888 or fill out an online contact form to take advantage of a free consultation.
---
Meet Our Attorney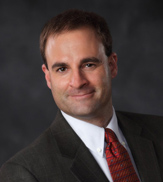 Michael B. Germain
Michael B. Germain is the founder of the Germain Law Group. For over a decade, Michael has been involved in litigating insurance claims and complex commercial matters.
Read More