Member of the Best Attorneys of America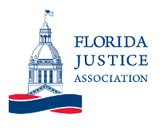 Member of the Florida Justice Association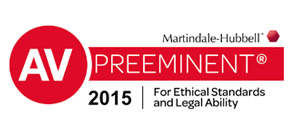 Top Rated by AV Preeminent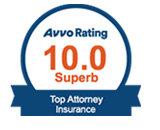 Superb Rated by Avvo

Top Rated by Super Lawyers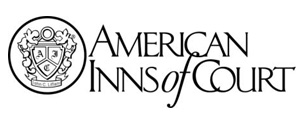 American Inns of Court
›
›
Business Interruption / Business Income Loss
Business Interruption / Business Income Loss
Most companies in Orlando and Central Florida have insurance policies that are specifically designed to protect their buildings in the event of natural disasters such as hurricanes, flooding, or tornadoes. While the costs associated with physical damage to property can indeed be staggering in these types of scenarios, the possible money that was lost while a business was forced to remain closed can be even more consequential.
When a business of any size is not open, it is usually not making any money. For some companies, this loss of income can have a profound impact that may make recovery following a storm or other event impossible. Business interruption insurance is designed to financially protect companies when they have to close because of a major unforeseen event.
Lawyer for Business Interruption or Income Loss in Orlando, Florida
If your insurance company has denied or is otherwise delaying your business interruption claim, it is in your best interest to immediately seek legal representation. The Germain Law Group can fight to get your business the lost income you are entitled to.
Michael Germain is a skilled insurance law attorney in Orlando who represents clients throughout Orange County and nearby areas in Volusia County, Okeechobee County, Indian River County, and St. Lucie County. He can review your property insurance policy and determine the best recourse for your situation as soon as you call (813) 835-8888 to take advantage of a free, no-obligation consultation.
Orange County Business Interruption Insurance Information Center
---
What Florida Business Interruption Insurance Covers
Many commercial insurance policies provide an option for business interruption insurance. Most companies for which their physical locations are integral to daily business rely on this protection.
Generally, there are three different kinds of business interruption policies:
Business Interruption — Covers the income lost during the time it takes to repair or restore damaged property;
Extended Business Interruption — Covers lost income for a specific period of time after property has been repaired but before income returns to pre-loss levels;
Contingent Business Interruption Insurance — Covers the income lost when the property of a company's providers or suppliers and/or consumers has been damaged.
Business operations policies typically apply to situations in which companies suffer enough physical damage that they must halt operations or premises are unsafe for employees. Businesses can also be covered when they are forced to close because of mandatory government shutdowns of the areas they are located in.
---
Issues with Business Income Loss Claims in Orlando
Depending on the size of the policyholder, a business interruption claim can be an extremely significant amount of money. For this reason, insurance companies will frequently delay or find reasons to deny claims.
An insurer will often question the reason behind the interruption as well as whether the damage truly forced a company to cease operations for a period of time. Following an investigation, an insurance company may offer a settlement that does not fully account for all of the losses a business experienced.
If your insurer has denied your claim or is offering you substantially less than what you feel you are entitled to, you do not have to accept a lowball offer. Make sure that you retain legal counsel as soon as possible so you can get the recovery you and your company deserve.
---
Florida Resources for Business Interruption Insurance
Dictiomatic, Inc. v. United States Fidelity & Guaranty Company — In October 1992, Dictiomatic submitted a claim to United States Fidelity & Guaranty Company (USF & G) for a business interruption loss of $1,360,747 for alleged lost profits and earned continuing expenses incurred from August 24 (the day after Hurricane Andrew struck the South Miami area Dictiomatic had its office) through December 31, 1992. USF & G denied the claim, and Dictiomatic's breach of contract claim was dismissed because "on August 23, 1992, the day of Hurricane Andrew, Dictiomatic was a company in debt with de minimis business income, with an overstocked inventory of undesirable products located in Singapore, attempting to posture to sell these products through a speculative marketing scheme that had never proved to be successful in selling electronic products." The District Court concluded that USF&G was "entitled to an award of reasonable attorneys' fees and costs."
Jones, Walker, Waechter, Poitevent, Carrere & Denegre, LLP v. The Chubb Group Of Insurance Companies & Federal Insurance Co. — In another hurricane case, New Orleans Mayor C. Ray Nagin issued a mandatory evacuation order effective August 31, 2008, in anticipation of the expected landfall of Hurricane Gustav. On September 2, Mayor Nagin issued a "Promulgation of Emergency Orders and Amended Mandatory Evacuation" which rescinded the prior evacuation order effective 12:01 a.m. on September 4, after which the evacuation would then be voluntary. The plaintiffs in this lawsuit contended that they were prohibited from accessing their office between noon on August 31 and 12:01 a.m. on September 4, 2008, but Chubb Group & Federal denied the claim because it did not satisfy all the elements of the policy's Civil Authority provision. The court ruled:
Civil Authority coverage applies to impairment of operations "directly caused" by prohibition of access to the premises by a civil authority. Once the evacuation order was rescinded effective September 4th at 12:01 a.m., any impairment of operations was no longer directly caused by a civil authority's prohibition of access. The fact that the policy expressly includes two measures of time when coverage will terminate assuming that the requirements for coverage remain in effect, does not suggest that once coverage attaches it is ongoing notwithstanding that the very requirements for that coverage are no longer met. The only reasonable interpretation of the policy is that coverage terminated effective September 4th at 12:01 a.m. when the order upon which coverage was based was rescinded. Therefore, whether the waiting period ended on September 6th or on September 4th at 12:00 noon, it ended after the point in time when coverage ended. Thus, Federal is not liable under the Policy for Jones Walker's business income losses.
---
The Germain Law Group | Business Income Loss Insurance Lawyer in Orlando, FL
Has your insurer undervalued or denied your business interruption claim? You will want to immediately contact the Germain Law Group so you can explore all of your legal options.
Michael Germain is a skilled insurance law attorney in Orlando who assists companies of all sizes in Orange County as well as surrounding communities in Lake County, Osceola County, Brevard County, and Seminole County. Call (813) 835-8888 or complete an online contact form right now to have our lawyer review your policy during a free initial consultation.
---
Meet Our Attorney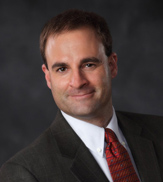 Michael B. Germain
Michael B. Germain is the founder of the Germain Law Group. For over a decade, Michael has been involved in litigating insurance claims and complex commercial matters.
Read More