Member of the Best Attorneys of America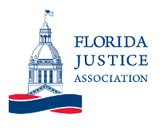 Member of the Florida Justice Association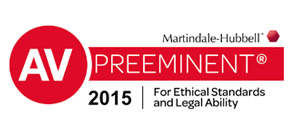 Top Rated by AV Preeminent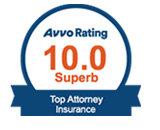 Superb Rated by Avvo

Top Rated by Super Lawyers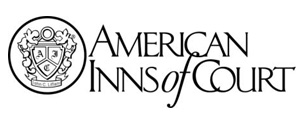 American Inns of Court
›
›
Frequently Asked Questions
Frequently Asked Questions
Following the theft of or damage to any property that a person has insured, the policyholder will have to file a claim to obtain compensation for his or her losses. Many people are completely unprepared for this process and have a wide variety of questions and concerns about what to do and the best way to handle these situations.
The Germain Law Group provides answers to some of the most frequently asked questions about property insurance claims on this section of our website. If you have additional questions, you can have Orlando insurance lawyer Michael Germain review your case as soon as you call (813) 835-8888 or fill out an online contact form to schedule a free consultation.
---
Frequently Asked Property Insurance Questions in Orlando
---
What do property insurance policies typically cover?
Types of coverage vary depending on the specific policy. Most property insurance policies protect specific forms of property from theft or damage as the result of certain kinds of perils.
Insurance policies usually contain certain exclusions that are clearly identified within the policies. When a certain peril or situation is not included in coverage, people may be able to purchase additional policies in order to protect themselves from those risks.
Some of the most common forms of property insurance coverage include homeowners insurance, personal property insurance, loss of use insurance, and renters insurance. Additional protection for named perils may include hurricane coverage, flood coverage, or construction defects protection.
---
How does a policyholder make a claim?
Claim procedures differ by providers. The first thing a policyholder will want to do is review the declarations page that essentially identifies who the policyholder is and what insurance coverages, limits, and deductibles are contained in the policy. It is important to note that exclusions are usually not contained on the declarations page.
After reviewing the policy, you should take photos of the damaged property. Take as many pictures as possible.
If the loss involved was due to a crime, the policyholder should immediately contact authorities and make sure a police report is filed. After taking pictures or speaking to police, the policyholder should contact his or her insurance company to ask about coverage.
It is important to be extremely cautious about what you say to your insurance company, as your statements are usually recorded and can be used against you to deny your claim or settle for a lesser amount. It is in your best interest to retain legal counsel before you actually file the claim in order to ensure that you do not say anything that affects your recovery.
---
Does a property insurance policy cover the costs of having to live elsewhere while a home is uninhabitable?
When property damage makes a residence uninhabitable, most insurance policies do provide for additional living expenses under loss of use provisions. It is important to understand the limits of these policies as they cannot be extended.
---
How long does it usually take for an insurance company to settle a claim?
The amount of time it takes an insurance company to settle a case depends on the amount of damage involved. If a person's home was among many damaged in a hurricane or other natural disaster, the insurance company could be dealing with thousands of claims at the same time.
Generally, damage that is less severe will be resolved more quickly than damage that is more extensive. Insurance companies will attempt to get somebody to inspect the site of the damage or loss as quickly as possible, but again, this can take longer when there is more widespread damage to homes in a neighborhood.
---
Do policyholders have any obligations when reporting a loss?
When a person is seeking coverage from his or her insurance company following damage to or loss of property, the insurance policy should spell out certain requirements related to the claim. Policyholders are generally expected to be fully cooperative with the insurers' investigations of the claims.
In some cases, policyholders are obligated to file police reports. Policyholders can also be required to give prompt notice of the damage to or loss of their property.
Policyholders may also be required to submit additional documentation that supports their claim. It is important to comply with many of these obligations as failure to do so can result in a claim being denied.
---
What should a policyholder do if the insurer offers a settlement that is less than the value of the damage?
Insurance companies do not make money by being generous. Insurers thus seek to pay as little as possible to resolve every claim.
As a result, insurance companies will typically offer the absolute minimum in their first settlement offer because people who may be desperate for compensation will be quick to accept. Lowball offers are usually justified through citing certain exclusions, using cheaper estimates, and possibly stating that the policyholder's own negligence contributed to the damage or loss.
Policyholders need to remember that they are not obligated to accept the first offer an insurance company makes. If your insurer has offered you an amount that you feel is far less than what you need or are entitled to, you should contact an insurance law attorney as soon as possible for help negotiating for a more satisfactory amount.
---
What should a policyholder do if the insurance company denies the claim?
Just as an insurance company will exploit any loophole possible to minimize the amount of a policyholder's settlement, insurers will also use broad interpretation of exclusions or narrow interpretations of perils as reasons to deny claims. Insurance companies usually state that the cause of the damage in a property insurance claim was not covered by the policy.
Insurance companies must provide a written explanation of why a claim has been denied and identify the section of the policy that justifies the denial. You can appeal the denial, but you should immediately seek the help of an insurance lawyer who can negotiate on your behalf and possibly take the insurance company to court if it is unwilling to compensate you.
---
Will filing a claim result in an insurer canceling the policy?
An insurance company may attempt to cancel or rescind a policy after a claim has been filed. If the insurer tries to cancel your policy after you have submitted a claim, you should seek legal representation as soon as possible.
In many cases, insurance claims usually result in increased premiums for policyholders. This allows the insurance company to essentially surcharge the customer while renewing the policy.
---
What is the difference between actual cash value and replacement cost?
Replacement cost is usually defined in the specific policy, but it generally means the amount it would cost the policyholder to replace the damaged or stolen item at current cost. Actual cash value usually means the cost to replace the damaged or stolen item less depreciation—the decrease in value due to age or basic wear and tear.
---
Why should I hire an Orlando insurance lawyer?
Most policyholders have little to no prior experience handling property insurance claims, while insurance companies have teams of people who regularly handle these cases and know how to resolve claims by paying as little as possible. An attorney who handles insurance law issues will know the best way to handle a particular claim so the beneficiary receives the most favorable settlement possible.
The Germain Law Group will provide you an estimate of costs for legal representation before you make any decisions. Orlando insurance lawyer Michael Germain is familiar with complex insurance issues and helps clients all over Orange County as well as communities in Osceola County, Brevard County, Seminole County, Lake County, Volusia County, Indian River County, St. Lucie County, and Okeechobee County.
---
Meet Our Attorney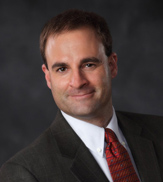 Michael B. Germain
Michael B. Germain is the founder of the Germain Law Group. For over a decade, Michael has been involved in litigating insurance claims and complex commercial matters.
Read More