Member of the Best Attorneys of America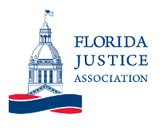 Member of the Florida Justice Association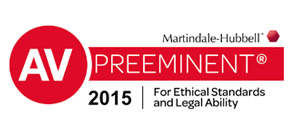 Top Rated by AV Preeminent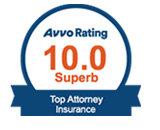 Superb Rated by Avvo

Top Rated by Super Lawyers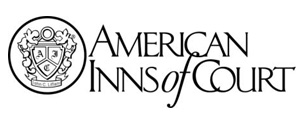 American Inns of Court
Bad Faith
When an insurance company fails to properly investigate, settle, or pay a claim, the insurer may be considered to be acting in "bad faith." Insurance companies are required to operate in good faith in handling all types of claims, but bad faith issues arise in several areas of insurance. Examples include, but are not limited to:
Policyholders regularly pay their premiums under the impression that their insurers will be there when an unexpected event results in damage to or the loss of protected property. The unfortunate truth is that some insurance companies will frequently fail to full their obligations to handle claims in good faith.
Lawyer for Bad Faith Property Insurance Claims in Orlando, Florida
If you believe that an insurance company is not acting in good faith in handling your recent property insurance claim, you will want to be sure to seek legal representation as soon as possible. The Germain Law Group can work to help you achieve the best possible outcome to your claim.
Orlando insurance law attorney Michael Germain represents clients all over Orange County and surrounding areas in Okeechobee County, Volusia County, Indian River County, and St. Lucie County. Call (813) 835-8888 to have our lawyer review your case during a free initial consultation.
Orange County Property Insurance Bad Faith Information Center
---
Florida Definition of Bad Faith
Under Florida Statute § 624.155(1), a person may be able to bring a bad faith civil action against an insurer for a violation of any of the following statutes:
Unfair claim settlement practices, Florida Statute § 626.9541(1)(i);
Illegal dealings in premiums, Florida Statute § 626.9541(1)(o);
Refusal to insure, Florida Statute § 626.9541(1)(x);
Preferring certain agent or insurer, Florida Statute § 626.9551;
Failure to return premium for cancelled insurance policies, Florida Statute § 627.7283.
Any of the following acts can also be considered acting in bad faith:
Not attempting in good faith to settle claims when, under all the circumstances, it could and should have done so, had it acted fairly and honestly toward its insured and with due regard for her or his interests;
Making claims payments to insureds or beneficiaries not accompanied by a statement setting forth the coverage under which payments are being made; or
Except as to liability coverages, failing to promptly settle claims, when the obligation to settle a claim has become reasonably clear, under one portion of the insurance policy coverage in order to influence settlements under other portions of the insurance policy coverage.
---
Remedies for Bad Faith Property Insurance in Orlando
Any of the violations listed above allow individuals to bring civil actions against the insurance companies. Insurers may be liable for damages, court costs, and reasonable attorney's fees. Punitive damages may also be awarded if "the acts giving rise to the violation occur with such frequency as to indicate a general business practice" and the acts are:
Willful, wanton, and malicious;
In reckless disregard for the rights of any insured; or
In reckless disregard for the rights of a beneficiary under a life insurance contract.
It is important to note that the statute of limitations for filing bad faith insurance claims was dramatically affected by the passage and enactment of Senate Bill 408 (SB 408) in May 2011. The legislation amended Florida Statute § 95.11(2) such that the statute of limitations begins running on the date of the loss involved rather than the date of the breach of the insurance contract.
---
Examples of Property Insurance Bad Faith in Orange County
A wide variety of actions by insurance companies can be considered not acting in good faith. A few common examples include, but are not limited to:
Failing to provide valid reason for denial of claim;
Failure to conduct reasonable investigation;
Failure to defend policyholder with policy containing liability coverage;
Failure to provide notice of policy changes;
Harassment, threats, or other unreasonable conduct against insured;
Refusal to settle claim or reimburse policyholder for entirety of loss;
Termination of a valid insurance claim;
Undervaluing claim without justification;
Unreasonable delay in paying policyholder;
Unreasonable demands for documentation;
Unreasonable denial of claim benefits; or
Unreasonable interpretations of policy language.
---
Florida Bad Faith Property Insurance Resources
Florida Office of Insurance Regulation — The Office of Insurance Regulation enforces the Florida Statutes related to the business of insurance and carefully monitors statewide industry markets. On the consumer resources section of the website, you can find pages specifically dedicated to specific kinds of insurance. You can also file a complaint, search for insurance rates, and find recent news releases, advisories or statements issued by the office.
Florida Insurance Bad Faith Law: Protecting Businesses and You — The Florida Bar Journal published this article in its March 2011 issue in response to a previous piece about insurance bad faith in the prior month's issue. You can learn more about what insurance bad faith is and how it protects policyholders. The article cites a number of case decisions that established certain precedents relating bad faith claims.
---
The Germain Law Group | Property Insurance Bad Faith Lawyer in Orlando, FL
Do you think that an insurance company has failed to handle your recent claim in good faith? You have a limited amount of time to take legal action in order to file a bad faith claim and the Germain Law Group can help determine the best possible recourse for your situation.
Michael Germain is a skilled insurance law attorney in Orlando who assists clients all over Orange County and many nearby communities in parts of Lake County, Osceola County, Brevard County, and Seminole County. He will help you understand all of your legal options as soon as you call (813) 835-8888 or submit an online contact form to schedule a free, no-obligation consultation.
---
Meet Our Attorney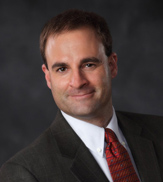 Michael B. Germain
Michael B. Germain is the founder of the Germain Law Group. For over a decade, Michael has been involved in litigating insurance claims and complex commercial matters.
Read More