Member of the Best Attorneys of America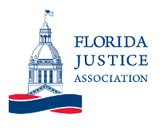 Member of the Florida Justice Association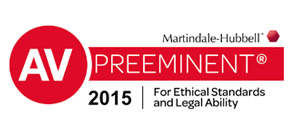 Top Rated by AV Preeminent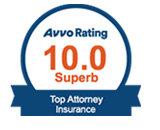 Superb Rated by Avvo

Top Rated by Super Lawyers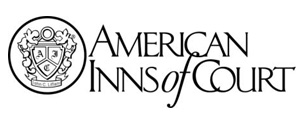 American Inns of Court
Landlord Insurance
Landlords who are renting out their property face many of the same risks as other property owners, but they also have less control in preventing certain incidents that can result in damage to their property. For this reason, landlords often must seek insurance policies that include more types of coverage than traditional property owners might need.
When landlords file claims on their policies, insurance companies may delay or deny the claims for dubious reasons. Difficulty obtaining the money needed to cover unexpected expenses can create a number of additional problems for landlords.
Lawyer for Landlord Insurance Issues in Orlando, FL
If you are a landlord in Orange County whose insurance company is refusing to honor the obligations of its policy, it is in your best interest to seek legal representation. The Germain Law Group helps landlords throughout the greater Orlando area, including many surrounding communities in Osceola County, Seminole County, Volusia County, and St. Lucie County.
Michael Germain is a skilled Orlando landlord insurance attorney who aggressively pursues fair compensation for insurance policyholders in Florida. He can review your case as soon as you call (813) 835-8888 to take advantage of a free initial consultation.
Orange County Landlord Insurance Information Center
---
Why Florida Landlords Have Insurance Policies
Landlords have various reasons to take out insurance policies that provide specific types of coverage. The scope and extent of the coverage can vary depending on the type of property involved.
A few of the most common kinds of issues that landlords seek insurance coverage for include, but are not limited to:
Fair Rental Value — If rental property becomes uninhabitable because of a hurricane, flood, or other disaster, fair rental value coverage compensates landlords for lost income when tenants are forced to evacuate the premises.
Landlord Liability — Tenants, visitors, or even independent contractors performing work on a landlord's property may sustain serious injuries because of slip and fall accidents caused by hazards relating to faulty handrails, stairwells, or other dangers. Alleged victims in these cases may file personal injury lawsuits against the landlord to seek compensation for medical bills, lost wages, and other damages. Liability insurance financially protects landlords in the event of these lawsuits.
Lock Replacement — When one tenant moves out and another one moves in, a landlord will often need to change locks, key cards, or other access devices relating to the property. Landlords may also want to replace locks if a tenant's keys have been lost or stolen. While the costs of replacing locks may be included in some lease agreements, having lock replacement included in an insurance policy allows landlords to have these expenses covered.
Named Perils — When a policy includes named perils, it covers property damage or losses caused by specifically identified events that might otherwise be excluded from basic policies. Named perils may include, but are not limited to hurricanes, floods, fires, explosions, and mold.
Problem Tenants — Most lease agreements contain language that allows landlords to keep security deposits in the event that tenants cause significant damage to rental property. The security deposits are not always enough to cover the costs of repairing some damage, and it is not always possible (or beneficial) to attempt to recover the full costs from a former tenant. Insurance policies can cover landlord in the events that tenants seriously damage covered premises.
---
Common Landlord Insurance Problems in Orlando
When landlords file claims to collect on their insurance policies, they can experience numerous problems. Insurance companies may delay in conducting their investigations and issuing compensation.
In other instances, insurance companies may simply deny the claims. The insurance company may claim that the event for which the landlord is seeking compensation falls outside the policy's coverage.
In many cases, insurance companies may offer settlements that do not provide full compensation for the costs to repair damage or otherwise cover a landlord's losses. Landlords are not obligated to accept unsatisfactory settlement offers.
An experienced lawyer can negotiate for a better settlement or possibly take the case to trial if the insurance company is unwilling to resolve the issue. An insurance attorney will be able to determine the most favorable methods to use to help get landlords the best possible outcome to insurance coverage disputes.
---
Florida Landlord Insurance Resources
Apartment Association of Greater Orlando (AAGO) — AAGO is a landlord association serving the Orlando area. It hosts a number of events relating to landlords and also provides updates regarding state issues or changes to laws affecting landlords. You can learn more about upcoming events and educational opportunities on this website.
Apartment Association of Greater Orlando
340 North Maitland Avenue
Maitland, FL 32751
(407) 644-0539
Rights And Duties Of Landlords — Learn more about the rights of landlords by viewing this article provided by the Florida Bar. The article largely focuses on contracts between tenants and landlords and covers some of the most common problems that arise in these relationships. You can also learn what landlords are required to provide by law to their tenants.
---
The Germain Law Group | Landlord Insurance Lawyer in Orlando, Florida
Are you a landlord in Orange County whose insurance company has denied or is denying your recent property insurance claim? You should contact the Germain Law Group as soon as possible for help getting compensation after an unexpected natural disaster, liability issue, or other incident.
Orlando insurance attorney Michael Germain helps clients in such areas as Brevard County, Lake County, Indian River County, and Okeechobee County. Call (813) 835-8888 or complete an online contact form right now to set up a free consultation that will let our lawyer review your case.
---
Meet Our Attorney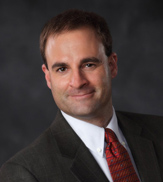 Michael B. Germain
Michael B. Germain is the founder of the Germain Law Group. For over a decade, Michael has been involved in litigating insurance claims and complex commercial matters.
Read More