Member of the Best Attorneys of America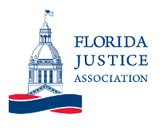 Member of the Florida Justice Association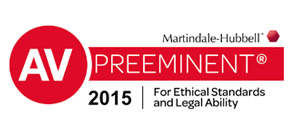 Top Rated by AV Preeminent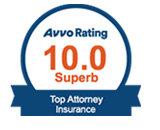 Superb Rated by Avvo

Top Rated by Super Lawyers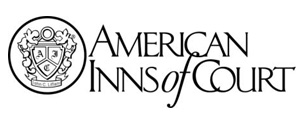 American Inns of Court
Personal Property
Personal property is generally defined as any property an individual owns that is not actual property, buildings, real estate, or anything attached to the land. Homeowners insurance is usually the type of policy that covers an individual's personal property.
Many insurance policies have specific limits for damage to personal property, and some policyholders may be required to pay a deductible in order to receive any financial relief. Under state law in Florida, policyholders have a limited amount of time to bring a breach of contract claim if their insurance providers undervalue or refuse to pay them for damage to or loss or personal property.
Lawyer for Personal Property Insurance Disputes in Orlando, Florida
If your insurance provider has denied your Orange County personal property claim, is disputing the value of your property, or you simply need assistance filing a claim, you will want to retain legal counsel. The Germain Law Group can work to achieve the best possible outcome for your case.
Michael Germain is a skilled insurance attorney in Orlando who represents clients in communities throughout Volusia County, Indian River County, St. Lucie County, and Okeechobee County. Call (813) 835-8888 or complete an online contact form today to schedule a free consultation that will let our lawyer review your case.
Overview of Personal Property Insurance Claims in Orange County
---
Types of Personal Property in Florida
Personal property includes most of an individual's possessions. The term generally is defined as "all property that is not real property," or items that people can pick up and take from place to place.
Personal property generally does not include motor vehicles—which are covered by an automobile insurance policy—or pets. Some of the most common types of personal property include, but are not limited to:
Antiques;
Appliances;
Books;
Clothing;
Computers;
Fine art;
Furniture;
Jewelry;
Kitchen utensils;
Other electronics;
Other valuables;
Television sets;
Tools; and
Watches.
Insurance policies typically protect personal property against damage from building collapses, explosions, falling objects, fire, lightning, smoke, wind, hurricanes, theft, vandalism, or water damage. The amount of coverage provided for personal property depends on the specifics of the applicable policy.
---
Reasons Orlando Personal Property Insurance Claims are Denied
When individuals file claims relating to personal property with their insurance companies, the providers may deny the claim for a variety of dubious reasons. Oftentimes, insurance companies may claim that the personal property was not covered by the policy in question, the coverage lapsed because of a missed or late payment, or that the claim was determined to be fraudulent.
In other cases, insurance providers may offer the policyholders significantly less than what they are truly entitled to. In some cases, insurance companies will offer a settlement that accounts for the replacement cost of the personal property, which means the amount it would cost the policyholder to purchase the same item new at the time of his or her claim.
In other instances, the insurance company may offer a settlement based on the actual cash value of the personal property. Actual cash value is essentially replacement cost minus depreciation.
If an insurance company denies a claim or offers to pay far less than what a policyholder believes the personal property was worth, the policyholder needs to act quickly to pursue a possible breach of contract claim. In May 2011, Governor Rick Scott signed Senate Bill 408 (SB 408), legislation which made a number of changes to the statute of limitations for filing these claims.
SB 408 amended Florida Statute § 95.11(2) such that the period begins running from the date of loss rather than the date that the insurer breached the contract. The legislation also created a two-year statute of limitations for sinkhole claims and a three-year statute of limitations on windstorm and hurricane claims.
These changes have made it critical for policyholders to seek legal representation as soon as there appears to be any delay by insurance companies in resolving a personal property claim.
---
Florida Resources for Personal Property Insurance
Understanding Tangible Personal Property — Florida Statute § 193.052 requires that all tangible personal property (TPP)—all goods, chattels, and other articles of value (excluding some vehicular items) capable of manual possession and whose chief value is intrinsic to the article itself—be reported by anyone in business each year to the Property Appraiser's Office. Find answers to frequently asked questions about TPP on this section of the Orange County Property Appraiser's website. You can also file TPP tax returns, letters of authorization, and requests for extensions on this website.
Orange County Property Appraiser
200 South Orange Avenue
Suite 1700
Orlando, FL 32801
(407) 836-5044
Florida Department of Revenue | Tangible Personal Property — Anyone with a proprietorship, partnership, or corporation, or is a self-employed agent or a contractor, who owns TPP must file a TPP return to the property appraiser by April 1 each year. On this website, you can learn more about TPP appraisal guidelines, including standard measures of value, depreciation schedules, and life expectancy guidelines. You can also find answers to frequently asked questions.
---
The Germain Law Group | Personal PropertyInsurance Lawyer in Orlando, FL
Has your insurance company denied or undervalued your Orange County personal property claim? It is in your best interest to contact the Germain Law Group as soon as possible for legal assistance with any property insurance issue.
Orlando insurance attorney Michael Germain helps clients throughout the City Beautiful and many surrounding areas in Osceola County, Brevard County, Seminole County, and Lake County. You can have him provide a complete evaluation of your case during a free initial consultation as soon as you call (813) 835-8888 right now.
---
Meet Our Attorney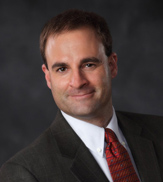 Michael B. Germain
Michael B. Germain is the founder of the Germain Law Group. For over a decade, Michael has been involved in litigating insurance claims and complex commercial matters.
Read More